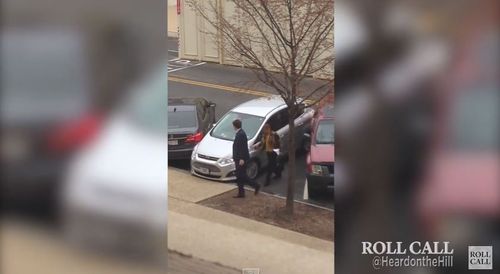 Hope your morning commute was more successful than Del. Eleanor Holmes Norton, the District of Columbia's non-voting member of the House of Representatives.
Roll Call reports:
A HOH tipster watched in horror Wednesday as the D.C. delegate, 77, awkwardly forced her way into a wide-open spot in the carefully controlled corridor of New Jersey Avenue Southeast sandwiched between the Longworth and Cannon House Office buildings. […]
According to Team Norton, the congressional staffer who owns the truck that was boxed in by the septuagenarian pol reached out to her office about the videotaped scrape.
"The Congresswoman heard from the owner of the only car she was close enough to damage. The owner reported no damage," a Norton spokesman said via email.
Watch Norton's parking lot hack job, AFTER THE JUMP…