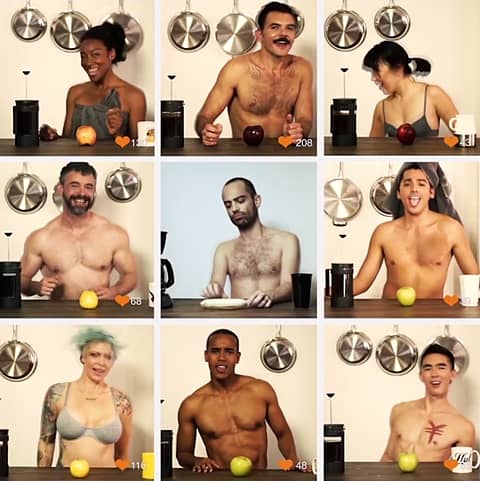 Orchid and Hound are known for putting original spins on their videos (you've seen the soaring ballad "If You Stay" and the spooky "Go On" here on Towleroad).
Their latest, "Original", is a peppy pop anthem to standing out from everyone else. Watch as Betty Gabriel, Shawn Morales, Eva Wasko, James Cerne, Bridget Blonde, Indar Smith, and Cody Evan Silver join Orchid and Hound's John Constantine and Lawrence Alarcon in putting on original spin on getting out of bed and dressing for work.
Directed by Adrian Anchondo.
Watch, AFTER THE JUMP…