Anti-gay activist and NOM-skull Maggie Gallagher has penned a piece in The Pulse 2016, an online newsletter regarding the 2016 election she edits for the conservative American Principles project.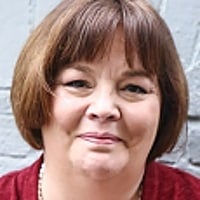 In the piece, Gallagher lauds the bravery of Indiana Governor Mike Pence and calls on 2016 Republican presidential candidates to stand behind him:
How much of the fabric of classic American civilization will GOP politicians be willing to let go without a fight?  This tactic will not only be used on what the Left decides is a gay rights issue. Emboldened by their success in getting Republicans to retreat, the Democrats are now applying the same tactic to the Hyde Amendment language (see the human trafficking bill as the first of a series of attempts to get Republicans to retreat on opposition to taxpayer-financed abortion) and to scuttle the 20-week ban on abortion, which was supposed to have been voted on and passed by the Jan. 22 March for Life. Mere fear of being called "pro-rape," an absurd charge, led Renee Ellmers and 7 other GOP women to demand a vote be postponed, apparently indefinitely.
Right now, Gov. Mike Pence is the only Republican politician defending this bill.  He is looking for a new law to clarify the bill's intent, as Indiana faces a wave of hostility from powerful corporations that is sick to see, based as it is on a lie. The NCAA weighed in with "concern" about how it affects student athletes and employees. Angie's List CEO is putting Indianapolis expansion plans on hold to punish the citizens of Indiana.
But on the core message, Pence is speaking truth to a gathering storm of powerful forces. Gov. Pence said, "This is not about legalizing discrimination, it is about restricting the government's ability to intrude on the religious liberty of our citizens." …
…this is a seminal moment for GOP presidential candidates: Will they have the courage to speak truth to power and support protections for religious people from government punishment?  Or will they bow to the mainstream media narrative and commit the cardinal sin of declaring unilateral truce?
Speak now, Bush, Walker, Paul, Rubio, Carson, Huckabee, Jindal, etc., because the future of religious liberty in America will depend in part on whether there is at least one political party willing to defend it.
Please do speak out about where you stand on this, 2016 candidates. It's working out so well for Mike Pence.