The Puerto Rican government is dropping its defense of its gay marriage ban today. 

 Openly gay San Francisco police officer Michael Robison has stepped down following a probe into whether he sent racist text messages to other officers.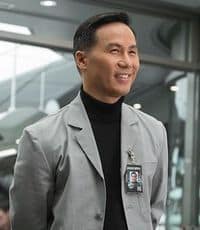 First look at BD Wong back as Dr. Henry Wu in Jurassic World. 

 Hillary Clinton's "evolution" on marriage equality and other unanswered questions on LGBT issues.

 Bradley Cooper and girlfriend Suki Waterhouse have reportedly called it quits. 

 A suicide bomber killed over 130 people worshiping in a Shiite mosque in Yemen's capital Sana'a earlier today.  

 Via The Advocate - "Daniel Franzese: How a Mean Girls Teen Became an HIV Activist"

 The Christian Science Monitor on how the gay marriage debate is producing new views on morality for Christian Millennials. "As Millennials increasingly take the reigns of leadership in many US congregations and denominations, many say, other churches will use this quintessentially Protestant principle to begin extending traditional, biblical Christian morality – including monogamy and fidelity – to gay and lesbian couples."

 Ryan Reynolds confirms that his newborn daughter's name is James. 

 Orange is the New Black will officially be considered in the drama category for this year's Emmys.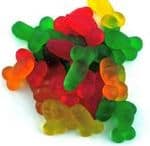 You can now anonymously ship other people a "bag of dicks".

 The Cato Institute's Walter Olson on why Utah's new LGBT non-discrimination law is "just awful" for employers' rights.

 A superintendent in Monroe County, Georgia has come out as gay after local news outlets were sent explicit photos allegedly posted by the school official on a gay dating site. 

 The Captain America: Civil War synopsis has been revealed. 

 A Navy Commanding Officer has debunked right-wing media's defense of anti-gay Navy chaplain Wesley Modder. 

 Did you catch this morning's solar eclipse?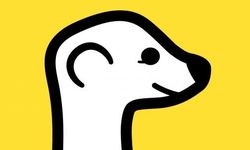 The improbable, 200-year-old story of one of America's first same-sex "marriages."

 Is the newly unveiled Meerkat app already the next big thing?

 New study finds gay men are twice as likely as heterosexual men to develop skin cancer. 

 The Washington Post columnist Steven Petrow asks LGBT media to "stop pink-baiting Aaron Schock" – "If all it takes is a pink shirt or eye makeup to start the gay innuendo, then no one is really safe. It's bad enough when the "haters" use stereotypes to justify bullying and violence against LGBT people, or even non-gay youths who simply flout gender conventions. When those winks and quips come from within our own community, what kind of message are we sending?"

 No, Lady Gaga cannot convince Jessica Lange to stay for another season of American Horror Story.