After three years behind the scenes at the Oscars, gay producing duo Craig Zadan and Neil Meron are calling it quits.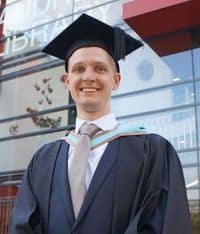 Friends and family remember Greig Friday, a 29-year-old engineer who died in the Germanwings plane crash in the French Alps. "Victorian Aids Council chief executive Simon Ruth said Mr Friday made a positive impact in his role as a volunteer, which started in 2007. Colleagues said he played a key part in a program which provided assistance and guidance to young people to overcome homophobia and celebrate their sexual identity. 'It's fundamental in terms of being able to come to grips with their sexuality, being able to come out to their parents, being able to deal with homophobia, and Greig was absolutely fundamental in being part of that course and helping a whole lot of other young gay men who were facing those issues,' he said."

 Via POLITICO: "Ted Cruz is the first Republican presidential candidate out of the starting gate, but GOP insiders in Iowa and New Hampshire are overwhelmingly skeptical of the first-term Texas senator's chances of being the eventual nominee or succeeding in the general election."

 Will Star Wars' first LGBT character make an appearance in 2016's Star Wars: Rogue One? 

 Harry Reid endorses Chuck Schumer to take his place as Senate Democratic leader, but liberal groups are already pushing for Elizabeth Warren. 

 Mariah Carey does carpool karaoke on The Late Late Show. 

 Singer Josh Groban knows people speculate about his sexuality, and doesn't really care. "Honestly, if I were gay, I would have had no problem saying it from day one. It's such a thing when people speculate. I would have nothing to hide if that were the case. People have speculated, have wanted to speculate – whatever, fine. I'm not gay, but if I were, I don't view it as a bad thing. If I were, I'd say, "OK, fine, speculate all you want and let's talk about it."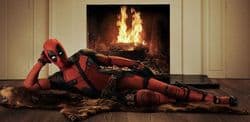 Ryan Reynolds unveils Burt Reynolds-inspired first look at his Deadpool costume. 

 Dark matter just got darker. 

 Mr. Affleck heads to Washington.

 11 bad habits that are killing LGBT people. 

 Katy Perry teases that she's a mom. 

 Via Bloomberg: "Members of the University of Oklahoma's now disbanded Sigma Alpha Epsilon chapter learned the racist chants they were filmed singing from a national leadership conference sponsored by the national SAE fraternity, according to OU President David Boren."

 Researchers discover mysterious 18th "square" form of ice.

 Right-wing pastor Rick Scarborough engages in some good old fashioned hate-mongering on gay marriage. "Now the high court is threatening to unleash the spirit of hell on the nation, if they deny what nature clearly teaches on this subject of gender and marriage. The time has come for pastors and leaders to stand up and declare what innately we all know to be true – that this idea is morally unacceptable and we will not allow it proceed without our objection. There can be no compromise on this issue."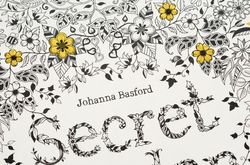 Apparently adult coloring books are a big thing now. 

 Flight attendants unions blast U.S. Travel Association CEO Roger Dow for supporting anti-women and anti-LGBT Persian Gulf airlines. "Employees of these airlines aren't granted fundamental human rights that are enjoyed by most workers in today's world. Mr. Dow is standing up for companies that demand female employees obtain permission before getting married or pregnant. And he is defending companies that bar lesbian, gay, bisexual and transgender people from employment."

 Loony Louie Gohmert (R-TX) mulls a presidential bid. 

 Are Taylor Swift and workout enthusiast Calvin Harris an item?