New poll shows 56% of Americans support the freedom to marry. That number jumps to 75% when only those ages 18-34 are asked. 

 Grey Gardens documentary filmmaker Albert Maysles dies at age 88.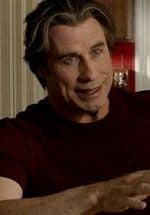 Via CNN: The Justice Department is preparing to bring criminal corruption charges against Sen. Robert Menendez (D-NJ) alleging he used his Senate office to push the business interests of a Democratic donor and friend in exchange for gifts.

 John Travolta and his wig pull off an impossible heist in The Forger trailer. 

 Russian Railways boss and Vladimir Putin ally Vladimir Yakunin says society should resist gay activism, and the idea that gays are being oppressed in Russia is "a trick."

 NASA's Dawn spacecraft has arrived at Ceres and become the first spacecraft to orbit a dwarf planet. 

 Harrison Ford's son says his dad is "battered, but ok" in the wake of yesterday's small-plane crash on a golf course in Santa Monica. 

 Taylor Swift is trying out a new way to avoid the paparazzi. 

 An interactive tool that lets you track every bill in Congress since 1973.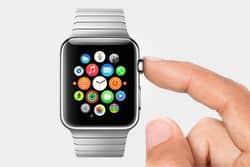 How the release of Apple Watch next week will transform the Apple Store. "Luxury marketing experts say Apple is likely considering a variety of new flourishes to entice the affluent, including full-length mirrors, showcase lighting and private areas that are secluded from the bustling showroom of tablets and smartphones."

 British school bans 11-year-old boy from World Book Day celebrations after he dresses up as Christian Grey from Fifty Shades of Grey.

 NY attorney and writer Ariel Chesler pens pro-equality TIME article why he was ashamed and silent about being raised by two moms and how the Supreme Court can "make sure a new generation of kids never knows this pain." 

 Kelly Clarkson wants you to know that she never called Miley Cyrus a "pitchy stripper."

 Iggy Azalea quits Instagram after ranting about online bullying. 

 Michael Sam again speaks out about the other gay players in the NFL. "They want to protect their livelihood," Sam said. "But there will be a time [when they come out]. There's going to be a day."

 Could high-altitude ballooning be the next boom in space tourism?

 Lady Gaga's bodyguard gets hands-y with eager fan.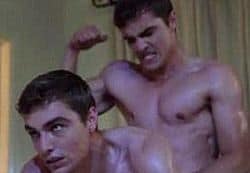 Dave Franco says he plans on remaining more mysterious than his big brother James. No word yet on if f–king himself was all part of the campaign of allure. 

 Want a Moscow Mule but don't know how to make one? Google is launching a feature that provides step-by-step instructions for how to prepare cocktails of all types. 

 The Daily Show correspondent Samantha Bee is finally getting her own show. 

 Neil Patrick Harris doesn't know if his "family or soul" could take another Oscars.