Florida moves to remove its ban on gay adoption from the books. 

 First photo of Charlie Hunnam as King Arthur in Guy Ritchie's Knights of the Round Table.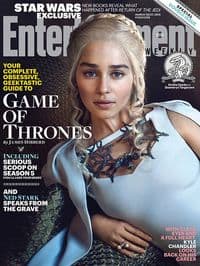 The cast of Game of Thrones grace the cover of Entertainment Weekly ahead of the Season 5 premiere next month. 

 University of Notre Dame professor Gary Gutting unravels the Catholic Church's ban on gay sex. "The primary arguments derive from what is known as the "natural-law tradition" of ethical thought, which begins with Plato and Aristotle, continues through Thomas Aquinas and other medieval and modern philosophers, and still flourishes today in the work of thinkers like John Finnis and Robert George. This tradition sees morality as a matter of the moral laws that follow from what fundamentally makes us human: our human nature."

 Remembering gay writer-director Richard Glatzer.  

 The president of Nashville's historically black American Baptist College says some individuals are considering removing financial support after pastors criticized the school's inclusion of a lesbian bishop in a lecture series.

 The San Francisco Chronicle picks apart Barney Frank's new memoir Frank. 

 Milk actor Sean Penn says he's surprised at how "slowly" the cultural fight for gay marriage is moving. 

 Pope Francis calls for campaign finance reform.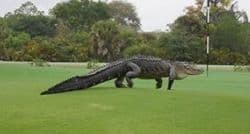 Giant alligator interrupts a round of golf in Englewood, Florida. 

 The Social Security Administration is facing a class action lawsuit for its post-DOMA treatment of married same-sex couples 

 Madonna tells Out magazine: "gay rights are way more advanced than women's rights."

 D.C.'s Metropolitan Police Department's Gay and Lesbian Liaison Unit gets its first trans supervisor. 
The back and forth over gay marriage in Alabama continues. 

 California State Senator Ricardo Lara is calling on the state bar to review attorney Matt McLaughlin, who earlier this month filed a ballot measure calling for the execution of all gays. 

 Disney officially announces Frozen 2.

 Authorities find more than $10 million worth of marijuana hidden in a shipment of frozen avocado pulp at a storage facility in Illinois.

 The mayor of Springfield, Illinois hands over the key of the city to GI Joe villain Cobra Commander.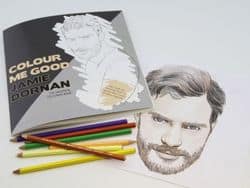 New Jamie Dornan coloring book lets you color him any shade you want. 

 The Guardian looks at the orthodox Jewish drag queens who are "putting the sin in synagogue". 

 The first Star Wars spinoff film will be titled Rogue One. 

 Jim Parsons adds his name to the Hollywood Walk of Fame. 

 Terry Pratchett, author of the popular Discworld series of comic fantasy books, passes away at age 66.

 John Aravosis, editor of AMERICAblog, announces he's leaving the blogging world. 

 The Marvin Gaye vs. Pharrell Williams drama continues.