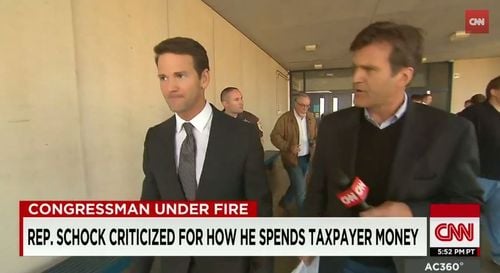 Aaron Schock is having a very bad 2015.
The Illinois Repubilcan's Downton Abbey-inspired office (which set in motion a series of inquiries about his mishandling of funds) has been the focal point of the media's scrutiny over the past month, but it was his "haters are gonna hate" response to all the digging that really caught the public's (and Jon Stewart's) attention. 
Schock has since lawyered up against all the media haters and, if his interaction with CNN's Drew Griffin on Wednesday is any indication, won't be commenting any further on his "lavish lifestyle."
Watch Schock shake it off, AFTER THE JUMP…