Senator Claire McCaskill thinks Hillary Clinton should have been more prepared for email questions. 

 A coalition of Democratic and Republican state lawmakers in Florida are renewing their push to add sexual orientation and gender identity to state civil rights law.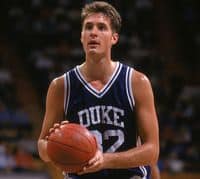 ESPN documentary on former Duke Blue Devils player Christian Laettner explores the homophobia directed at him in college. "To be honest with you, it hurt and I didn't like it," Laettner says, "but the media makes a big deal about a lot of stuff that shouldn't be made a big deal of. I just realized it was something I couldn't control, so when you look in the mirror, you know the truth, and rumors that I was gay in 1992, that was shocking and not very socially acceptable."

 Kathy Griffin addresses her Fashion Police exit during her Atlantic City stand-up over the weekend. 

 The DC bill banning "ex-gay" therapy for minors has passed Congressional review and is now law. 

 Disney's live-action Beauty and the Beast gets March 17, 2017 release date. 

 Ezra Klein on why Al Gore should run for president. "Though he's been out of office for 15 years, he's never left the climate fight. Gore has proven himself the opposite of those politicians who love the game more than they care about the issues."

 WATCH: Mariah Carey performs beautiful rendition of "Hero" at HRC gala.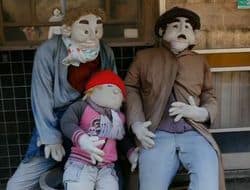 An eccentric resident of a dying southwestern Japanese community is replacing his village's lost citizens with scarecrow caricatures - which now outnumber people roughly three to one.

 Mike Huckabee is turning to snake oil infomercials to help fund his presidential campaign. 

 Nick Stevens writes in TIME on why he's "proud to be a transgender Catholic." 

 Madonna says she "felt incarcerated" during her marriage to Guy Ritchie. 

 An organization called Stop the Robots marched in Austin for South By Southwest over the weekend to protest the emergence of AI and our future robot overlords.  

 Prime Minister Benjamin Netanyahu says there won't be a Palestinian state as long as he's in charge of Israel. 

 Gwyneth Paltrow helps raise money for AIDS research at amfAR gala in Hong Kong.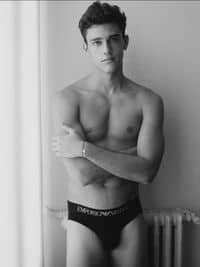 Male model Monday: Xavier Serrano.

 Why the GOP on Captiol Hill can't get enough of Chick-fil-A. "Two and a half years later, the scent of fried chicken practically permeates the walls of the Capitol. Tea-party members in the House nosh on original chicken sandwiches and waffle fries at the Heritage Foundation's monthly "Conversations with Conservatives." Sen. Lindsey Graham of South Carolina, a longtime Chick-fil-A aficionado, has the chain cater his birthday lunch party every year. During late-night GOP strategy sessions in the Senate ahead of a potential government shutdown in December, Chick-fil-A was the hunger-reliever of choice. And while Speaker John Boehner prefers a glass of red wine and Italian dishes served alfresco at Trattoria Alberto, his office has dropped hundreds on Chick-fil-A fare in the last few years—though Boehner spokesman Michael Steel says he's never seen the speaker himself indulge."

 Paul Feig, director of the upcoming all-female Ghostbusters reboot, addresses the Twitter backlash for his casting decisions. 

 Kanye West maintains that he and President Obama are phone buddies.

 Aaron Schock reportedly bought a $5000 replica of President Obama's podium.