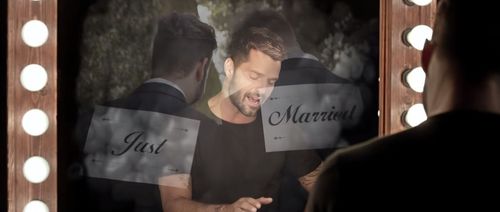 Ricky Martin is out with a new Spanish language album A Quien Quiera Escuchar (To Those Who Want to Listen) and the music video for its latest single "Disparo al Corazón" ("Shot to the Heart") has the Latin stud paying tribute to love in all its various forms.
It's a subject that's been on Martin's mind recently, as evidenced by his interview last month with Billboard about how excited he is for marriage equality's forward march in the United States:
It's amazing, isn't it? By June, the Supreme Court will say, "Let's stop this nonsense and cover the entire country." It's inevitable — equality is inevitable.
Watch the new music video, AFTER THE JUMP…