Russia has demanded that United Nations reverses last year's decision to offer marital benefits to LGBT employees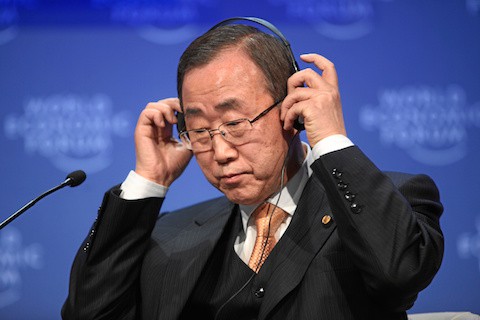 Russia has demanded that the United Nations (UN) reverse last year's decision to offer marital benefits to LGBT employees, reports Foreign Policy.
Speaking on Monday morning at a UN budget committee, Russian diplomat Sergey Khalizov said that the administrative ruling announced by Secretary-General Ban Ki-moon (above) last June violates a General Assembly resolution that left it to UN employees' governments to determine whether employees are eligible for spousal benefits.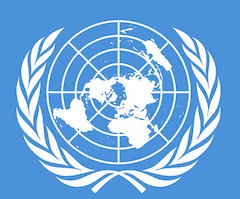 Russia's spokesman told Foreign Policy:
"For us it is a very important issue. We would prefer to make a decision…by consensus but if some delegations do not demonstrate a constructive approach to the concerns raised by us and shared by many other member states, then we'll have no other choice but to call for a vote."
It is thought that Russia could win if it calls for a vote on the issue, partly because the permanent members of the UN Security Council (China, France, Russia, United Kingdom, and United States) cannot use a veto at the budget committee, known as the Fifth Committee.
The move is seen as a cynical political maneuver that aims to check the authority of a UN leader who has clashed with Moscow over its policies from Syria to Ukraine.
Jessica Stern, the executive director of the International Gay and Lesbian Human Rights Commission, said:
"[Russia] is looking for any excuse to curtail the UN Secretary-General's authority. It's no secret that the Secretary-General and Russia have been at cross-purposes over Ukraine and Syria, and the Russians have found the perfect political vehicle for attacking him."
Philippe Bolopion, the UN representative for Human Rights Watch, said member states "should push back hard against Russia's backwards efforts to impose on the UN the same kind of homophobic attitudes Moscow promotes at home."
UN officials say if the Russian initiative were to succeed, it could have an impact well beyond same-sex marriages, risking benefits for children adopted in a foreign country.