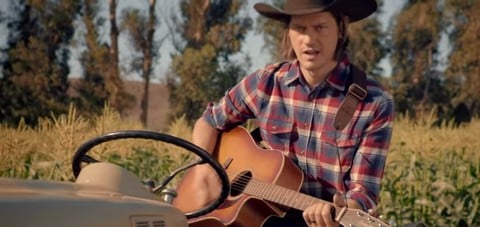 In a hilarious new video, actor, comedian and country singer Trevor Moore, spoofs all the crazy apocalyptic predictions right-wing wing-nuts make about how gay marriage will destroy the very foundations of society.
Moore, who currently has a show on Comedy Central called High In Church, released a good ole country tome about how the simple life was ruined once the gays got married. After that, "the crops dried up" and "the plant shut down." And when "the gays started kissing"? Well, "the state said cool and they made all the kids be gay in school." 
In case that wasn't bad enough, the gay then went airborne with gay spores that undermined all the heterosexual family units. Looks like Tony Perkins, Bryan Fischer, Mike Huckabee and their ilk were right. We stand corrected.
Watch for yourself what happens when the gays get married, AFTER THE JUMP…