Marc Benioff, the CEO of global cloud computing company Salesforce, announced that he is canceling all programs that require travel to Indiana in light of the signing of SB 101 by Governor Mark Pence. The new law allows businesses to discriminate against individuals based upon religious beliefs.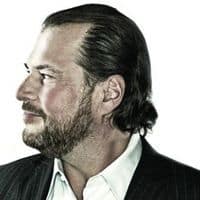 Said Benioff in a tweet:
"Today we are canceling all programs that require our customers/employees to travel to Indiana to face discrimination."
Benioff also told re/code:
We've made significant investments in Indiana. We run major marketing events and conferences there. We're a major source of income and revenue to the state of Indiana, but we simply cannot support this kind of legislation…Gov. Pence says he wants to bring the tech industry to Indiana and to increase the number of tech-related jobs in his state, but he doesn't seem to understand that a significant portion of the tech industry is gay. This is one of the most important industries in the country and he has been advocating for us to expand and invest in Indiana, but you can't say that and then say you're going to legalize discrimination like this. The tech industry is not going to support this kind of legislation and is going to react against it."
Benioff also told the news outlet that Indiana would face a "slow rolling of economic sanctions" if the law was not rejected.
Today we are canceling all programs that require our customers/employees to travel to Indiana to face discrimination. http://t.co/SvTwyCHxvE

— Marc Benioff (@Benioff) March 26, 2015
Attention Tech CEOs/Industry: pay attn to what is happening in IN & how it will impact your employees & customers. http://t.co/SvTwyCZ8nc

— Marc Benioff (@Benioff) March 26, 2015
Have you asked your company's CEO how they are responding to the Indiana discrimination bill now? http://t.co/SvTwyCZ8nc

— Marc Benioff (@Benioff) March 26, 2015