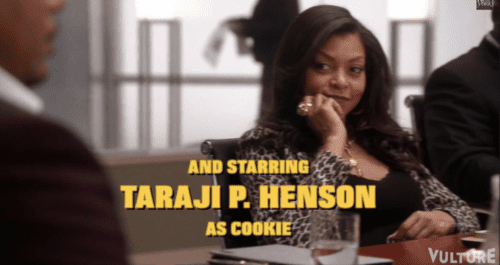 Fox's Empire is many things: A ratings smash hit, a vehicle for Taraji P. Henson's undeniable amazingness, and a story based (loosely) on Shakespeare's King Lear. No matter who you are or how you look at it Empire has something for you. For a large part of Empire's gay audience the show's appeal is linked to the show's queer subplots featuring newly kinda-sorta out Jussie Smollett and Raven-Symoné, who plays the mother of his supposed love child. For others, though, Empire's appeal goes a little deeper and farther back–chronologically speaking.
In many ways Empire carries the camp torch originally lit by Aaron Spelling's Dynasty. The Lyons are every bit the melodramatic, larger than life characters that the Carringtons were and then some. The one thing that Dynasty–and most all vintage TV melodramas in this same vein–have always had over Empire? An epic opening sequence.
Thankfully, the good folks over at Vulture are here to fix this injustice with the introductory sequence that "Empire" has always deserved. It's in stereo, it features still shots, and yes…there are star wipes.
Check out Vulture's Dynasty-inspired Empire opening sequence AFTER THE JUMP…