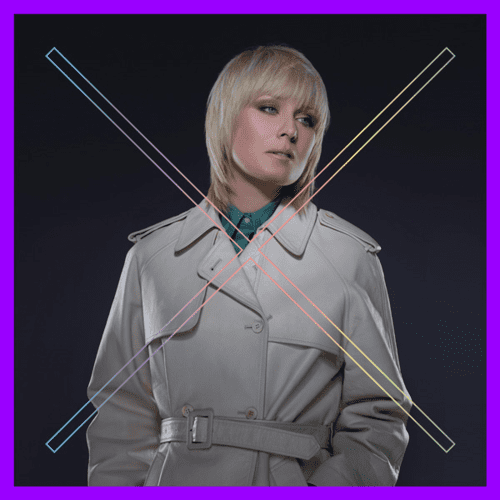 BY OCCUPY THE DISCO / TAD HAES
Róisín Murphy is finally back big time. Last month, the Irish singer teased us with the Paris is Burning-inspired 'Gone Fishing,' followed by last week's killer dance track 'Jealousy' (which has both a disco and house mix) and now it is time for the first official single off of her new album to see the light of day, 'Exploitation' – an interesting mix of uptempo beats, distorted synths and a jazzy guitar, all tied together by Róisín's strong vocals. The new LP, Hairless Toys, will be out on May 11th, although it will not include 'Jealousy,' which so far is available only as a vinyl EP (you can stream the full EP here).
Find more new music AFTER THE JUMP…
Berlin house label Toy Tonics has me hooked on their releases recently and my last column also had one of their new records. This time, leave it to the talented Australian producer Jad & The Ladyboy to create the perfect combo of acid house and ethnic vocals. Listen to the full track on Spotify.
I have a soft spot for spoken word vocals over house records, and Tommy Bones' new record Black Concept delivers exactly that on the track 'Put It On You,' which features vocals by Lydia Rhodes.
Discodromo was one of the main guest DJs last weekend at NYC's world famous Black Party and they just shared a new acid house, space disco-inspired remix for Man Power's 'Trans' that's sure to rise up the energy level on any dancefloor.
Berlin's Panorama Bar resident DJ Virginia has a stellar new release on the famed local label Ostgut Ton. The title track, 'My Fantasy,' has a very familiar Chicago house feel reminiscent of Mr. Fingers, with an updated approach to synths and bass, as well as Virginia's signature ethereal vocals.
THIS SATURDAY: NIGHT FEVER AT THE303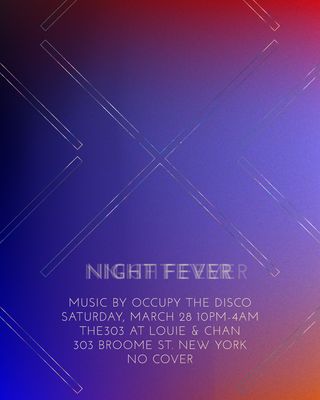 Night Fever returns this Saturday! The303's intimate dance floor will be pulsing with house and disco jams provided by Occupy The Disco. RSVP on our event page and spread the word to your friends.
OCCUPY
THE DISCO (OXD) curates and recommends music events to the gay community in NYC—in an effort to move the focus of the nightlife scene beyond the promoter and venue and to the music itself. OXD's goal is to educate, entertain, engage and empower the gay audience to reclaim their ability to question and experience the unknown. The OXD Mirror will serve to showcase tunes that are definitely off-the-beaten-path but rightfully deserve the attention of the gay ear.
Follow us on Spotify!  Subscribe to our 'As Seen on Towleroad Playlist to listen to tracks posted from past weeks. For more information on OXD, check out our website and accompanying blog at www.occupythedisco.com, like us on Facebook, or follow us on Twitter: @OccupyTheDisco.