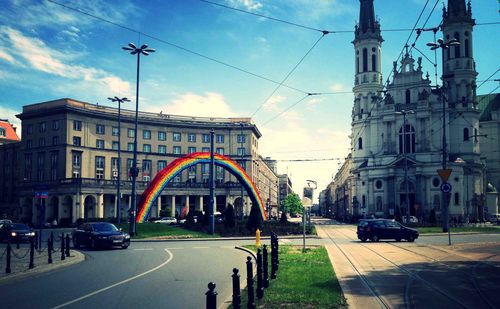 This weekly travel column is brought to you by ManAboutWorld, an immersive digital gay travel magazine for iOS and Android devices from Billy Kolber, Ed Salvato, Kenny Porpora, and nearly 75 Global Correspondents.
For nearly a century, Warsaw was a city at times synonymous with strife and political upheaval — a victim of the Third Reich and then the Soviets after that. It's endured invasions from Swedes and Prussians, and has had more Russian soldiers coming in and out of it than a … well, nevermind. It's got a reputation for grey skies and dull architecture. Even its name — Warsaw — has a kind of gloomy ring to it. But recently, something's been happening: The hipsters and the artists and the chefs from Berlin and Prague decided to move east where rents were cheaper; and with art and food and music (and gays!) came a newfound vibrancy. Soon after followed the boutique hotels and bars full of cute gay boys and re-emerging neighborhoods. Warsaw is surprisingly affordable for a European capital. While it's part of the European Union, it still hasn't adopted the Euro, and exchange rates for the Zloty are very favorable.
Much like Austin is to Texas, or Columbus to Ohio, this Polish city of 1.7 million is a relatively liberal dot in an otherwise conservative region. It's a cosmopolitan, international city, where homosexuality has never been illegal, and where today, an enormous rainbow arch (known locally as Tecza) sculpted from thousands of plastic flowers sits in one of the central squares as a symbol of tolerance.
WHEN WE GO
On May 9 and June 6, the monthly COXY Party — a Berlin-esque, gay boy techno rave — returns to the city for its summer monthly residency. It's fun, friendly and packed with a broad spectrum of guys. Fly in for the June 6 event, spend the week with your new friends from raucous COXY, and then stay through the next weekend to experience Warsaw Gay Pride on June 13. 
If you decide to support our LGBTQ brothers and sisters in Warsaw you'll find lots of interesting attractions, sites and activities. For our complete list of must-see attractions, download our current issue. For now, enjoy our top 5 picks not to miss.
1.The Hotel Bristol: Part of Starwood's Luxury Collection, this elegant, old world hotel has been beautifully renovated in an Art Deco/Hollywood Regency style and is set in an historic 1901 building on the edge of the Old Quarter and next to the presidential palace. We loved the on-site wine bar and bistro, park views, and plush, comfy beds, very central location and an accommodating staff.
2. Warszawa Wchodnia by Mateusz Gessler: This posh, upscale restaurant on the other side of the river, in the Praga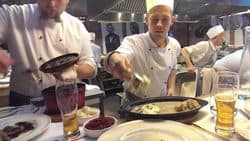 district, specializes in French/Polish cuisine. Sit outside on a nice day, or inside at the counter surrounding the open kitchen and watch the handsome staff prepare your meal. It's located in the Soho Factory, a collection of avant garde businesses in an old factory building.
3.Lazienki Park: For an infusion of culture, start with a sunny day stroll through this extensive park, where you'll find fountains, a palace, and beautiful gardens and sculptures, including a disproportionate number of stunning men in marble.
4. The Jewish Cemetery: This forgotten graveyard makes for a nice cultural companion to the Warsaw Rising museum, offering a different take on the scope of loss endured by Poland's Jewish community. While the city's adjacent Catholic cemetery is well-groomed and tended, the seemingly derelict and overgrown Jewish cemetery contextualizes the war in a poignant way.
5. Cafe Bar Szpilka: Located across from the rainbow arch, this technically mixed (though very gay) bar is packed with cute boys, open 24 hours, and an uber trendy scene. Best to visit in the early hours after the clubs have closed. 
For even more insider recommendations in Warsaw for other destinations around the globe and in the U.S., get ManAboutWorld Magazine on iTunes (iOS) or Google Play (Android).

And ManAboutWorld is now on the iPhone! Android coming soon. To download for the iPhone, click HERE.
Image credits: Top: Wojciech Staszczyk; Right: Billy Kolber; Bottom: Magdalena Roeseler