Angie's List has become the first major company to reject today's so-called "fix" to Indiana's discriminatory "religious freedom" law, Indianapolis Star reports: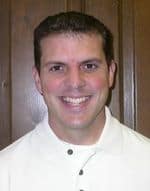 "Our position is that this 'fix' is insufficient," Angie's CEO Bill Oesterle said in a statement Thursday morning. "There was no repeal of RFRA and no end to discrimination of homosexuals in Indiana."
The legislative proposal, announced Thursday morning, would make sexual orientation and gender identity explicitly protected against discrimination in new law. But the proposal otherwise keeps intact the controversial Religious Freedom Restoration Act passed by the legislature and signed into law by Gov. Mike Pence.
Oesterle said that, even with the proposed change, "Employers in most of the state of Indiana can fire a person simply for being lesbian, gay, bisexual, transgender or questioning. That's just not right and that's the real issue here. Our employees deserve to live, work and travel with open accommodations in any part of the state."
The Indianapolis-based company has already canceled a $40 million headquarters expansion due to RFRA.