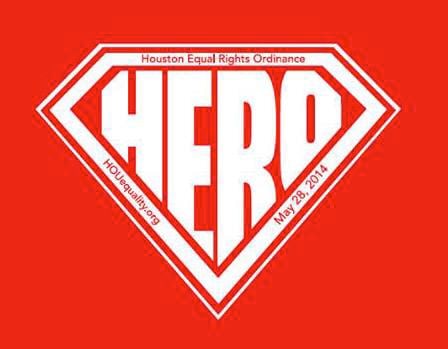 Not surprisingly, anti-LGBT groups say they plan to appeal a judge's recent decision upholding Houston's Equal Rights Ordinance. 
Two weeks ago, Judge Robert Schaffer rejected a petition a repeal the ordinance, saying it didn't have enough valid signatures due to problems like rampant forgery.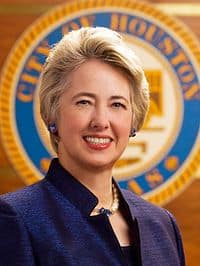 Anti-LGBT groups, which call themselves the "No Unequal Rights Coalition," plan a press conference Thursday announcing their appeal. From a Texas Pastor Council email announcing the press conference:
The NUER referendum would repeal Mayor Annise Parker's terrible ordinance allowing biological males in women's restrooms and criminalizing businesses who believe in traditional marriage by city council action or placing it on the ballot for a vote of the citizens.

Mayor Annise Parker has practiced deception, oppression, abuse of power and abject violation of Constitutional rights of the people to keep the people from voting – we are as committed as ever to fighting against her tyranny.  Come stand with us and say "Yes!" to our freedom and "No!" to Mayor Parker's unlawful acts against the laws of God, laws of nature the U.S. Constitution and the Texas Constitution!
More from plaintiff and former Houston GOP Chair Jared Woodfill: 
Unfortunately, Judge Robert Schaffer (D-Houston) ruled on Friday, April 17th that our coalition of pastors and activists had collected 16,684 valid signatures, just short of the 17,269 needed to force a public vote on the ordinance.
 
We will appeal Judge Schaffer's decision.
 
This process has made it very clear that Mayor Parker and her liberal allies are willing to do whatever it takes to keep this important issue off the ballot. Clearly, Mayor Parker does not trust the voters.
 
Fortunately, the Court of Appeals and the Texas Supreme Court traditionally are "strong" on voting rights.
 
Be encouraged knowing this is just one battle in a larger war we will win. We will not surrender, quit or compromise when it comes to religious liberty, voting rights, and the constitutional freedoms we the people enjoy. Please continue to pray as this case moves to the appellate courts.
If you'll remember, the anti-LGBT groups demanded a jury trial in the case. However, when the jury came back with an unfavorable verdict, they called on Schaffer to reject it. When Schaffer ruled against them, they accused him of having a political agenda because he was endorsed by an LGBT group. 
In short, it appears these folks — who also unsuccessfully attempted to repeal an equal rights ordinance in Plano, Texas — will never be satisfied and will do anything to accomplish their goal, including forging signatures.
But they'll have a very high burden on appeal to overturn decisions by both the jury and Schaffer. The Houston ordinance is now in effect, and time is running out to get a referendum on the November ballot.