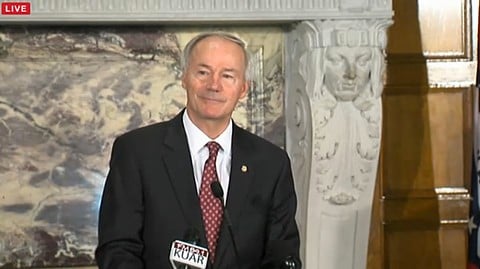 The Arkansas Senate has given its approval to an amended "religious freedom" bill in the wake of Gov. Asa Hutchinson's call to "remedy" the legislation to better reflect the 1993 federal law, the AP reports.
Unlike the previous version, this new proposal only addresses action by government, not individuals or businesses. 
The Arkansas Times adds that the House Judiciary Committee will consider the amended bill at 10am today, with a full House vote expected later this afternoon. 
The news comes as HRC President Chad Griffin and hundreds of other LGBT-rights supporters rallied outside the Arkansas State Capitol yesterday to hold lawmakers' feet to the fire and ensure the new bill will not open another door to discrimination in the state.
Watch footage from yesterday's rally, AFTER THE JUMP…
Meanwhile, Seth Hutchinson, Gov. Asa Hutchinson's son whose opposition to the original #HB1228 was mentioned by his father at yesterday's press conference, has again spoken out on the situation in Arkansas, telling Business Insider: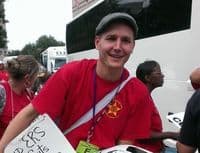 "I'm proud to have made a small contribution to the overall effort to stop discrimination against the LGBT community in Arkansas, the state that I love (Go hogs!). I love and respect my father very much, but sometimes we have political disagreements, just as many families do. We must build a mass movement of Americans fighting for economic, environmental, and social justice if we want to see real progress."