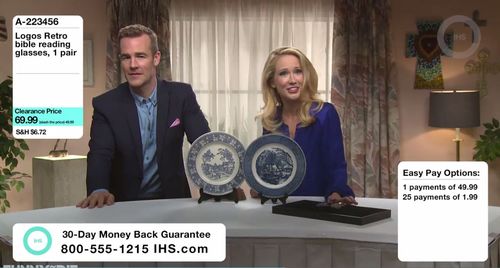 James Van Der Beek and Anna Camp play a pair of bigoted home shopping network hosts who, thanks to Indiana's "religious freedom" bill, are now free to refuse to do business with icky gay customers.
Trying to find out whether each caller is gay or straight, however, makes for some rather uncomfortable home shopping.
Watch Funny or Die's #RFRA smackdown, AFTER THE JUMP…
Yesterday, Indiana Gov. Mike Pence signed a "fix" to the state's Religious Freedom Restoration Act that, while ensuring the new law won't be used to discriminate against LGBT individuals, fails to add sexual orientation and gender identity to the state's list of protected classes.