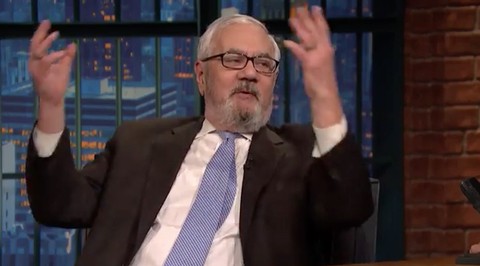 Former Congressman Barney Frank sat down with Seth Meyers last night to offer his take on the marriage equality arguments before SCOTUS yesterday, and the pace at which gay rights has been moving in the country.
Frank said what he was most anticipating was the reaction of one particular justice:
"I cannot wait to see Justice Scalia's reaction. I am suspecting that like Rumpelstiltskin he will stamp his feet and go up in smoke."
Watch, AFTER THE JUMP…