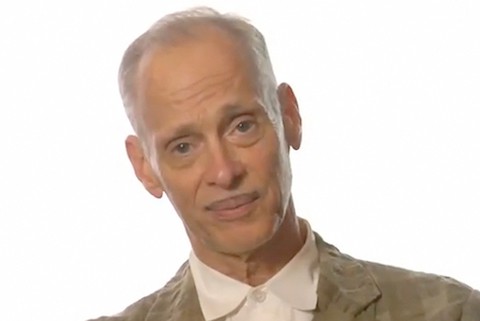 Before Mitch and Cam charmed Middle America and even RuPaul relished relative widespread notoriety, openly gay artist John Waters was pushing boundaries with unapologetically queer cinema.
"I always appealed to gay people that couldn't even fit into the gay world, and I still do," he told Dallas Voice earlier this year. "My crowd has always been minorities. My core crowd is minorities that can't fit in with their own minorities."
The Baltimore-born Waters has worn many hats — writer, director, actor, comedian, artist — but, his signature pencil mustache and camp aesthetic, his work has maintained his subversive sense of style. Responsible for some of the most shocking, transgressive moments on film, Waters has worked with everyone from legendary drag queens to today's brightest Hollywood stars. From his most controversial films to even his most mainstream works, Waters has never lost touch of his unique sensibilities.
"I don't understand what gay people want to be like everybody else," he told BigThink in 2011. "To me, we were outlaws, we used our wit for fighting words, you know, Act Up — 'Act Bad,' I wanted."
When he isn't making movies (or hosting TV shows about married couples turned murderers or hitchhiking across America), Waters has been an advocate for gay rights, including campaigning for marriage equality in his home state of Maryland. He shared more of his political beliefs with BigThink:
"I understand that people… straight, gay, people want to get married, they want to have children. I'm for that, I'm all for that. I'm for like, why would anyone be against gay adoption? I can't understand it, or when celebrities get babies. Madonna's child won the lottery, if you ask me. The one she just got in Africa. I'm for anybody getting any kid, if they can love it. And I'm for abortion. If you can't love your kid, don't have it because it will grow up and kill us."
Check out some of our favorite moments from John Waters' films, AFTER THE JUMP …
Perhaps Waters's most iconic film, Pink Flamingos is like no other. Featuring Waters' troupe of actors, the Dreamlanders, the movie follows the exploits of Babs Johnson, played by Waters' muse and legend in her own right, Divine. The film indulges in almost every taboo — and even invents some new ones. In its most famous scene, a continuous take follows a dog as it defecates and Divine picks up the waste and actually eats it. And we're not even sure that's the furthest the film pushes.
Waters' Hairspray was a touch more palatable for viewers. In addition to introducing the world to Ricki Lake, the cast also included Blondie frontwoman Debbie Harry, Sonny Bono, Jerry Stiller and was additionally Divine's last film role. Hairspray would be turned into a wildly successful Broadway musical in 2002, winning eight Tony Awards. The stage musical was reimagined as a film starring John Travolta in the role originally played by Divine. When Waters presented Quentin Tarantino with the Filmmaker on the Edge Award at the Provincetown Film Festival, Waters would say of the Pulp Fiction director: "You helped reinvent John Travolta as a man and I reinvented him as a woman."
Hairspray isn't the only Waters film to be turned into a musical. An adaptation of his 1990 movie musical, Cry-Baby, debuted on Broadway in 2008. The film's cast is headlined by a young Johnny Depp (with appearances from Iggy Pop and Patty Hearst), and it follows the love story between a member of the gang of "drapes" and a goody-goody "square." Waters' fascination with biker culture and teen delinquents is inspired by his own youth. As he described to The Daily Show: "I couldn't win any fight. Anyone could beat me up. So in high school, as a juvenile delinquent hag basically, I learned that – people who could beat you up – if you could make them laugh, they wouldn't beat you up, and maybe they would sleep with you!"
Just because his films got more popular doesn't mean they lost their edge. In 1994, Waters wrote and directed Serial Mom, starring Kathleen Turner. The dark comedy chronicled Turner's character Beverly Sutphin as she rampages around, murdering anyone that gets on her bad side. The film also featured Suzanne Somers and Joan Rivers playing themselves, as Serial Mom satirizes the culture of true crime celebrities.
If you want to get even more inside the warped mind of Waters, check out the film version of his one-man show, This Filthy World. You can see a clip of the show, above.
What's your favorite Waters work?