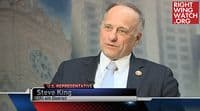 On Wednesday we reported on Rep. Steve King's (R-IA) "Restrain the Judges on Marriage Act", a ridiculous piece of DOA and likely unconstitutional legislation which would strip away Article III of the Constitution in an attempt to prevent the Supreme Court from ruling on marriage. Article III allows federal courts to hear or decide any question pertaining to the interpretation of, or the validity under the Constitution of, any type of marriage.
King, whose legislation also prohibits federal funds from being used for any litigation in federal court, is hoping to save "traditional marriage" with this nonsense.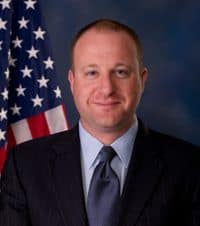 Rep. Jared Polis (D-CO) isn't having it. Polis writes:
On the heels of Rep. Steve King's outrageous announcement Wednesday of his "Restrain the Judges on Marriage Act," Rep. Jared Polis (CO-02) today proposed the "Restrain Steve King from Legislating Act." The bill would prevent Steve King from abusing taxpayer dollars by substituting the judgments of the nation's duly serving judicial branch of government with his own beliefs.
"For too long, Steve King has overstepped his constitutionally nonexistent judicial authority," Polis said. "Mr. King has perverted the Constitution to create rights to things such as discrimination, bullying, and disparate treatment. These efforts to enshrine these appalling values as constitutional rights were not envisioned by the voters, or by King's colleagues who must currently try to restrain his attempts to single-handedly rewrite the nation's founding principles on a bill-by-bill basis.
"I urge the House to bring this bill to the floor. If passed, my bill would preserve the right of millions of voters in all 50 states who would prefer that Steve King refrain from legislating a role for himself in their marriage decisions."
Touché.