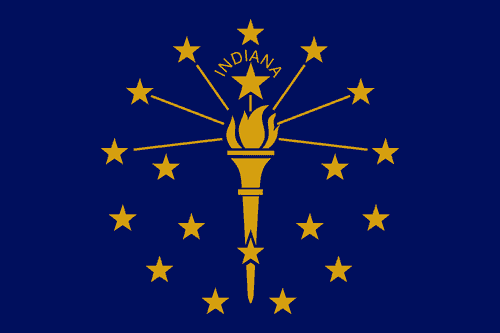 By a vote of 66-30, the Indiana House has voted to amend the state's "religious freedom" law to explicitly prevent it from being used to discriminate against LGBT individuals.
The bill now heads to Gov. Mike Pence, who has yet to state his position on the revision.
The Indianapolis Star reports:
What appeared to be a group effort Thursday morning to fix Indiana's divisive "religious freedom" law dissolved into a Republican power play as the GOP kicked out Democrat committee members before taking a vote on the changes.
As of 1 p.m., Democrats were meeting privately to decide whether to sign off on the clarifying measure, which they said doesn't go far enough to protect gays and lesbians from discrimination.
But by 2:30 p.m., Republicans had removed the Democrat committee members, so they could move the bill without Democrat support to the full House and Senate for a final vote today.
Democrats said the changes didn't go far enough. They wanted a repeal of the Religious Freedom Restoration Act, or full civil rights protections for gays and lesbians.
Responding to the proposal's passage in the state Senate earlier today, numerous LGBT groups echoed similar concerns that the proposal still leaves the door wide open for anti-LGBT discrimination in the Hoosier State. Angie's List, which last week announced it would pull a $40 million campus expansion out of Indianapolis over #RFRA, has already rejected the so-called "fix," calling it "insufficient."
On Tuesday, Pence told Sean Hannity on his radio show that the law "doesn't need to be fixed." Listen to that audio, AFTER THE JUMP…