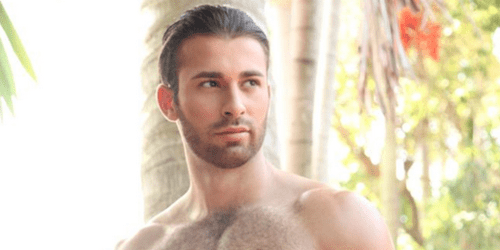 Teofil Brank (better known as Sean Cody's Jarec Wentworth) is facing up to two years in prison for blackmailing and extorting hundreds of thousands of dollars from Donald Burns, a high-profile Republican donor financially connected to the MagicJack internet phone service. Burns's history of giving to GOP campaigns includes making donation to Mitt Romney, Scott Brown, Jeb Bush, and Rudy Giuliani, The Smoking Gun reports.
The men met in 2013 when Burns began expressing interest in investing in the gay adult film industry. According to court documents the two entered into a sexual relationship where Burns would pay Brank for sex and in time Burns would enlist Brank to recruit other young men willing to have sex with him for money. For every man that Brank brought back to Burns, he received a commission of about $2,000.
Two years into their arrangement, things turned sour and Brank seized the opportunity to use his intimate knowledge about Burns's sex life to his advantage. Threatening to tell people that Burns was gay and paying for sex Brank demanded that he be paid $500,000 in cash and be given Burns's Audi sports car valued at over $100,000. Burns was quick to agree to Brank's demands in hopes of ending their interaction and maintaining his reputation. Brank, however, wanted more. He demanded that Burns give him access to a downtown Los Angeles apartment as well as $1 million in cash. Burns, once again, agreed, but also turned to the FBI for help.
After coordinating with FBI agents Burns set up a sting operation at a local Starbucks coffee shop where Brank was eventually arrested. Upon searching Brank's car, police found a loaded magnum revolver, the purpose of which is currently unknown.
As the case has progressed Brank's legal team has made a concerted effort to have Burns's identity officially attached to the case, citing that his identity is a matter of public interest given the fact that he made interstate transactions to buy sex. Brank's attorneys have also strongly alluded to the possibility that some of the men he brought to Burns may have been underage–something that Burns's legal team firmly denies.
(h/t LA Times)