The Nevada Assembly is considering a proposal to ban harmful gay "conversion therapy" for minors, the Las Vegas Sun reports: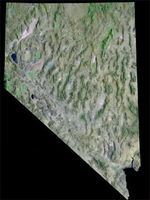 The bill, known as SB 353, is sponsored by Democratic state Sen. David Parks. Parks testified on the proposed legislation on Monday during a Senate Commerce, Labor and Energy Committee meeting.
The bill is aimed at banning minors from undergoing sexual conversion therapy — a process that is supposed to turn gay people straight — and prevents social workers or psychotherapists from performing the therapy on anyone under the age of 18.
…SB 353 would allow minors to file a lawsuit if they were forced into sexual conversion therapy while under the age of 18, though it does not lay out a specific statute of limitations for those suits.
Bills banning harmful "conversion therapy" have passed in California and New Jersey, as well as Washington D.C..