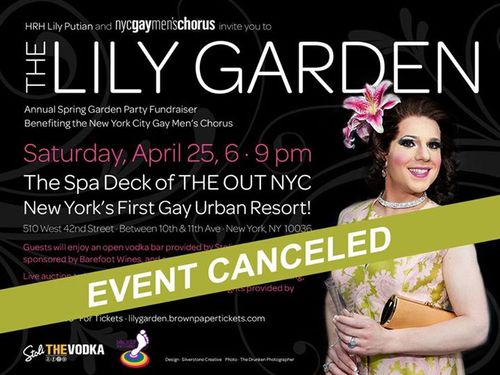 On Friday we told you about Broadway Cares pulling out of a planned Solo Strips fundraiser at the NYC club 42West because organizers could not "in good conscience hold an event at a venue whose owners have alienated our community."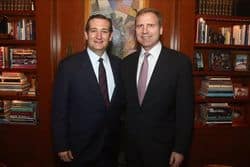 Now you can add the New York City Gay Men's Chorus to the growing list of groups pushing back against multimillionaire gay hoteliers Ian Reisner and Mati Weiderpass over their ill-thought decision to host an intimate "fireside chat" with rabidly anti-LGBT senator and presidential hopeful Ted Cruz.
The chorus org. announced yesterday it would be cancelling its Lily Garden fundraiser at The Out NYC Hotel that was scheduled for Saturday. 
From the NYCGMC Facebook page:
We wish we could say this was a clear, easy decision. It wasn't. We believe in nuanced, complex discussion, and we think that dialogue with your opposition will always lead to positive change in the world. We cannot say who is right and who is wrong, and we hope the debate will continue.
We can say, however, that we made the decision because we want to be 100% clear in our support for the LGBTQ community. NYCGMC has a 35-year history of campaigning for human rights through our music. Our mission must always come first.
We are sorry that we cannot spend the afternoon with our friends and supporters. Besides being an important fundraiser, The Lily Garden is a fantastic event due to the tireless effort of Matt Levison aka Lily Putian. We are grateful that Matt has volunteered to reschedule the event later in the year. 
In related news Honey, Urban Bear NYC's official dance party that was scheduled at XL Nightclub on May 15th has been put on hold until further notice.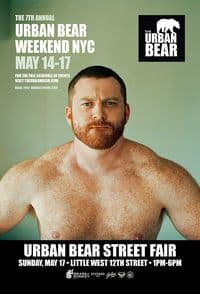 From Urban Bear NYC Executive Producer Robert Valin:
With talks of a protest as well as a boycott of the venue, and with others pulling out of their contracts, we have decided to put our dance party HONEY, scheduled at XL Nightclub on Friday, May 15th ON HOLD until further notice.
At this time, we believe this to be the best decision, as numerous members of our community and their families are employed by THE OUT and XL Nightclub, and an impending boycott could adversely affect their livelihoods. We want to do the right thing and believe that waiting until all the facts are in before making any final decisions is best. We welcome your thoughts as we consider alternate locations for the dance event.