The Associated Press reports on why tax day is extra difficult for many married, same-sex couples.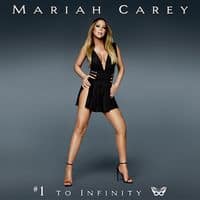 Mariah Carey's new album cover drops. 

 Nate Silver tells us to "get ready for an extremely competitive election."

 Mother who was mistakenly told by nurses almost 50 years ago that her baby died after childbirth has been reunited with her daughter. 

 President Obama likes Hillary but won't endorse her yet. 

 How the Civil Advocacy Clinic at the University of Toledo helped win asylum for a Russian gay couple. 

 Op-ed over at The Advocate on the Memories Pizzeria backlash. "The owners of Memories Pizza were so shocked by the national social media language directed at them — which included death threats not worth repeating — that they reportedly decided to close the business. No LGBTQ leaders stepped forward to call off the mob and encourage the business to reconsider its position. That might have been seen as caving in to the religious right by the LGBTQ community. We couldn't have that because, in the minds of many, we are rebels. We can't use LGBTQ diplomacy to change people's minds. No, instead we have to threaten them with pink violence; social media threats that are one step below real violence."

 Cleveland Metroparks Zoo plans to file misdemeanor child-endangerment charges against a mother who reportedly dropped her 2-year-old son into the cheetah exhibit over the weekend.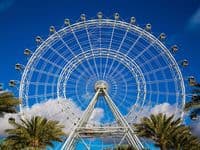 Why Hillary Clinton for president is great for comedy. 

 Daredevil acrobat Nik Wallenda to walk on the spinning 400-foot-tall Orlando Eye observation wheel later this month. 

 P!nk issues the perfect response to Twitter trolls who attacked her over her weight. 

 Justin Timberlake and Jessica Biel have named their soon-to-be baby boy Silas Randall Timberlake. 

 Ireland's Rory O'Neill (aka Panti Bliss) shares his thoughts on the upcoming marriage referendum's outcome. "Most people in Ireland are very fair-minded so if you say to them 'do you think gay people should be treated as everyone else?' they will reply 'yes, of course we do.' But people in Ireland are also conservative and fearful of things they don't really know or understand. And in Ireland it's very easy to frighten the horses."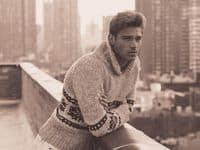 Ben Stiller shares first look at Derek Zoolander's son in Zoolander 2. 

 Male model Monday: Matthew Noszka.

 Civil rights groups to sue national Mississippi-based finance company for illegally firing transgender employee after he refused to agree to dress and be treated as a female. 

 Woman pens her own obituary and now it's going viral. 

 Will Hillary Clinton earn the trust of black voters?