Benjamin Netanyahu says final nuclear deal with Iran must include recognition of Israel.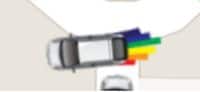 The Washington Blade looks at the tepid GOP opposition to Indiana's "religious freedom" law. 

 Uber is sporting rainbow colors for the Men's Final Four in Indianapolis. 

 Netflix eyes Full House sequel series. 

 Nick Cannon to write tell-all about his marriage to Mariah Carey. 

 Arnold Schwarzenegger slams Republican support for Indiana's "religious freedom" law in WaPo op-ed. "If the Republican Party wants the next generation of voters to listen to our ideas and solutions to real problems, we must be an inclusive and open party, not a party of divisions. We must be the party of limited government, not the party that legislates love. We must be the party that stands for equality and against discrimination in any form. We must be the party that originally attracted this young Austrian immigrant."

 Why Madonna's Rebel Heart is only doing so-so on the Billboard 200. 

 The Groundhog Day movie is being adapted into a Broadway musical.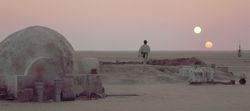 Convicted Wikileaker Chelsea Manning has joined Twitter. 

 Turns out Luke Skywalker's home planet Tatooine might be scientifically possible in a galaxy far, far away. 

 Former Grey's Anatomy actor Isaiah Washington blasts Indiana's 'religious freedom' law. "For the religious right to circle the wagon and think they can do that, it's absurd." 

 Michelangelo Signorile, who will be chatting with Towleroad on Periscope tonight, sums up the LGBT communities gains and losses from this week over at HuffPo. "Yeah, we won a major media battle and got amazing support. We should thank people like lesbian longtime journalist Kerry Eleveld and others for lighting a firecracker under HRC with much-needed, intense criticism in recent weeks for its lack of a strategy. It was wonderful, too, to see allies support us, exciting to behold. And hopefully we learned a lot about holding our enemies' — and gay groups' — feet to the fire. But in larger frame, LGBT citizens lost protection from discrimination. So, yes, be proud of our work this week. But there's so much more to do. Don't think our opponents aren't already regrouping and calibrating their next attack, moving on to other states. We cannot fool ourselves, dazzled by the events, into thinking that because we won a media battle, we have won the war."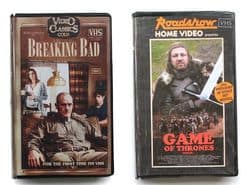 Your favorite TV shows get the VHS treatment. 

 Why is the White House Easter Bunny always so creepy?

 Rosie O'Donnell says "not even lesbians" would cater their wedding with pizza. 

 Ex-One Direction member Zayn Malik surfaces on Instagram. 

 Dwayne "The Rock" Johnson vs Jimmy Fallon in 'Lip Sync Battle'