U.S. District Judge John G. Heyburn II, who struck down Kentucky's gay marriage ban, has passed away at the age of 66 after a battle with cancer.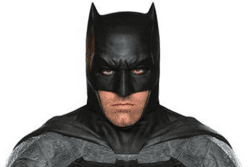 Pope Francis says it's "pure scandal" that women earn less than men for the same work. 

 First full-color photo of Ben Affleck as Batman leaked. 

 Mariela Castro, daughter of Cuban President Raul Castro, has invited the Gay Men's Chorus of Washington to perform with the newly formed gay Cuban chorus Mano a Mano.

 Jeb Bush is a fan of rapper Pitbull.

 Reese Witherspoon talks gay actors taking on straight roles and vice versa. "I think gay people are able to play straight roles; straight people are able to play gay roles. The whole point of being an actor is to transform. If people don't understand that we need to be malleable in our sexuality, then I think they need to lighten up."

 Leaflets linking homosexuality to Hitler handed out in Dublin ahead of marriage referendum vote.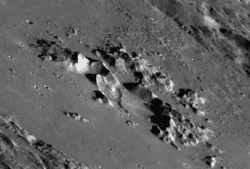 11 amazing images from the final days of NASA's Messenger spacecraft. 

 Miley Cyrus and Liam Hemsworth are reportedly hooking up again. 

 Maryland state Delegate Patrick McDonough suggests parents who refuse to stop their children from protesting in Baltimore should be taken off food stamps. 

 Rosie O'Donnell's estranged wife Michelle Rounds has filed for full custody of their 2-year-old daughter Dakota. 

 Gallup finds approximately 0.3% of adults in the U.S. are married to a same-sex spouse, with another 0.5% identifying as being in a same-sex domestic partnership. 

 Former homophobes of Reddit reveal what changed their mind.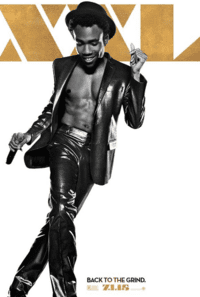 A list of all the tv shows cancelled in the 2014-2015 season (so long Looking). 

 Donald Glover flaunts his abs in new Magic Mike XXL poster. 

 Laverne Cox posed with POTUS and FLOTUS at the White House Correspondents' Association dinner last weekend. 

 Britney Spears took a tumble on stage during last night's Vegas concert. 

 The Des Moines Register editorial board calls on the Supreme Court to finish the job on gay marriage. "In this case, couples of the opposite sex enjoy a long list of government privileges through marriage, which are denied to couples of the same sex. We do not put the question to voters of whether the Bill of Rights applies to minority groups. Nor should equal protection under the 14th Amendment for minority groups be put to a vote."

 Apple CEO Tim Cook gets to wear a unique Apple Watch that can't be purchased.