University of Virginia's Phi Kappa Psi chapter has announced it will file a lawsuit against Rolling Stone for the magazine's now-retracted gang-rape story.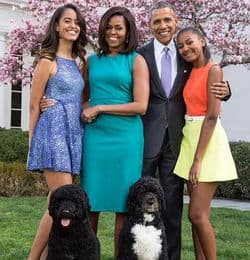 White House unveils new Obama family portrait. 

 Only 19% of sitting GOP members of Congress signed onto a Supreme Court brief urging the U.S. Supreme Court to uphold state bans on same-sex marriage. Naturally, the far right is outraged.  

 Madonna is all about sex for Cosmo's 50 Anniversary issue. 

 English professional footballer Frank Lampard on the possibility of having an openly gay teammate down the road. "I would love it if someone came out and everyone treated it with respect. You know that thing about 'we're macho we play football', is very old hat."

 Fast & Furious 7 broke box office records this weekend. 

 Can progressives channel their Indiana #RFRA outrage in the fight against climate change? "The next great moral imperative is the fight to preserve a livable climate for our children and future generations. For progressives to win this fight — and the fate of literally billions of people hangs in the balance — we will have to match the state-level success the LGBT community and its allies recently showed in changing a discriminatory Indiana law."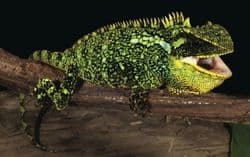 New dwarf dragons found in the Andes. 

 Arkansas man's kidneys fail after drinking too much iced tea. 

 LISTEN: Carly Rae Jepsen's new song "All That" 

 Have Amazon's drones been exiled to Canada?

 Jeb Bush identified himself as 'Hispanic' on a 2009 voter registration form. 

 Leonardo DiCaprio is turning his private island into an eco resort.

 3 unspeakably cute moments from the White House Easter Egg Roll. 

 Looks like you won't have to wait in line to get an Apple Watch.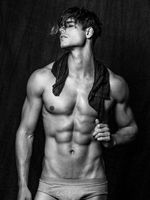 Male model Monday: Giovanni Bonamy 

 The New York Times reports on why gay rights won't fade as a political issue for the GOP base. "The politically powerful religious right can be expected to set litmus tests for Republican presidential candidates: opposing new anti-discrimination measures to protect gays and lesbians and guarding against what they warn is a slippery slope on matters including adoptions by same-sex couples."

 Justin Theroux shows off his arms at LAX after filming Zoolander 2 in Italy. 

 Plans are underway to immortalize Sally Ride in the nation's Capitol. 

 Delta Airlines takes on tax burden for spouses of gay employees. 

 The Good Wife wades into the "religious freedom" debate.