5 key arguments that loom in the SCOTUS gay marriage case. 

 Maine Sen. David Burns has announced he is withdrawing his "religious freedom" bill and blamed the media for preventing a "fair hearing" of the bill's merits.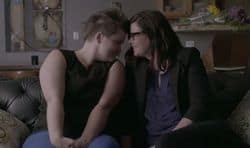 Buzzfeed catches up with the lesbian couple featured in Hillary Clinton's campaign video. 

 Charlie Hunnam looks royally handsome on the set of Guy Ritchie's Knights of the Round Table. 

 Iranian cleric claims adultery leads to gay children. 

 Irish Christian organization's website hacked with message supporting marriage equality referendum. 

 MUST WATCH: Terry Crews lip syncs to Betty White at the TV Land Awards. 

 Politico highlights the top contenders to fill departing White House Social Secretary Jeremy Bernard's shoes. 

 UK Christian ministry launches complaint against the Royal College of Psychiatrists over its stand on homosexuality, accusing the RCP of neglecting its duty by claiming sexual orientation is biological and fixed at birth.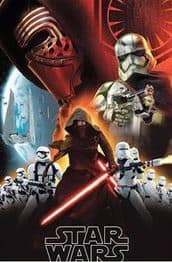 Promo artwork for Star Wars: The Force Awakens released. 

 Check out the stars who attended the Point Honors gala and helped raise money for LGBT scholarships. 

 GLAAD study finds movie studios continue to lag behind in LGBT film roles. "Examining the 114 films released by the seven largest movie studios in 2014, the study found that 17.5 percent of them included characters identified as lesbian, gay or bisexual. There were no identifiably transgender characters. The findings, released Wednesday, are a slight uptick from the 16.7 percent of "inclusive" movies from 2013."

 The ACLU of Arizona has called on Maricopa County Attorney Bill Montgomery to drop his policy of refusing to help married same-sex couples with adoptions. 

 Study finds 65% of commenters on news sites are male. 

 Peter Gorman, an openly gay bicyclist who six months ago quit his job and sold his stuff to spend a year biking around the country, has launched a croudfunding campaign to help other bike enthusiasts do the same. 

 Britney cusses out heckler during last night's Las Vegas show.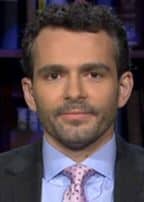 Meet Ryan T. Anderson, the right-wing's new poster boy for opposition to same-sex marriage. 

 American musician Lou Reed's sister sets the record straight on her brother's rumored homosexuality ahead of his posthumous induction into the Rock and Roll Hall of Fame. 

 Girl Scouts opening a troop at a Salt Lake City gay pride center. 

 Is Nicki Minaj engaged?

 Media Matter releases report on the extreme anti-LGBT groups behind the various "religious freedom" bills popping up across the nation. 

 Ryan Reynolds shares adorable #ThrowbackThursday photo.