Transphobic Michigan Womyn's Music Festival ending this year.

Google introduces 'Project Fi' wireless service for Nexus 6 users.

Jeb Bush sort of admits that climate change is real. "The climate is changing, and I'm concerned about that…We need to work with the rest of the world to… reduce carbon emissions."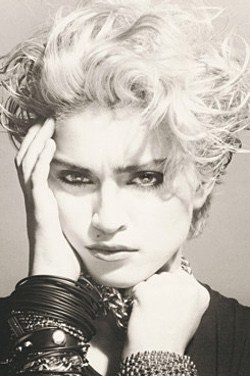 The making of Madonna's first album cover: "And who knew? In my wildest dreams, could I have ever imagined? I mean, I knew she had a little talent. She got there and danced, and sang 'Holiday,' I think. I liked it, we could dance to it. But who the hell could have predicted after that? It totally exploded. That album was the moment."

LGBT advocate Nathan 'Seven' Scott dies suddenly.

Ben Affleck sorry for trying to hide his family's slave-owning ancestry.

Apple announces its U.S. operations are now 100% powered by renewable resources.

Zachary Quinto and boyfriend Miles McMillan have bought a SoHo loft for $3.1 million.

Sir Michael Parkinson gave Ian Thorpe a talking to after his coming out interview: "Why the hell did you think that because you were gay that you had to keep it a secret? Who gives a toss? I know that a while ago maybe attitudes were different and certainly it (men's swimming) is a butch sport … but it is sad. Why did he waste all that time feeling cut off, unable to be honest with himself and his parents and everybody?"

NASA's Dawn spacecraft took some very cool images of the dwarf planet Ceres.

Britney Spears to perform "Pretty Girls" at Billboard Music Awards.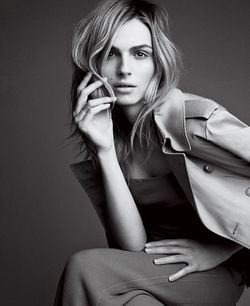 Andreja Pejic is first transgender model to be profiled in Vogue: "Society doesn't tell you that you can be trans," she says, calmly describing the distress she experienced living life as a young boy at school. "I thought about being gay, but it didn't fit. . . . I thought, Well, maybe this"—the fantasy of living life as a girl—"is just something you like to imagine sometimes. Try to be a boy and try to be normal."

It's National Greyhound Adoption month!

Lee Daniels in Paris interview: "When I played Precious in Harlem with 300 black people, it played as a comedy. And then I played it at Sundance for white people and it played as a piece of art. So for me, I'm always laughing. It goes back to being bullied as a child. I have to find the humor… Yes, I want you to feel what I'm feeling. I'm not trying to make you feel bad, I want you to laugh because we laugh telling the story. We have a fun time telling serious matters. If you cry then there is no hope."

Bush wants Lynch approved because 'she can't be worse than that last guy': "Jeb Bush says that the prospective confirmation of attorney general nominee Loretta Lynch 'sounds to me like a victory' because 'getting rid of' current Attorney General Eric Holder has 'gotta be a win.'"

Zach Snyder reveals Ben Affleck's full batsuit.

Idris Elba seductively eats a donut.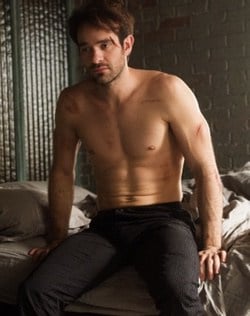 Netflix renews Marvel's Daredevil for season two. "But there's a twist: EW can exclusively report that showrunner Steven S. DeKnight (Spartacus) is stepping down from the series. Instead, writers Doug Petrie (Buffy the Vampire Slayer) and Marco Ramirez (Sons of Anarchy)—who worked closely with DeKnight and creator Drew Goddard in the first season—will both serve as the showrunners for season two."

Marco Rubio holds quarterly meetings with Log Cabin Republicans.

Rainbow crosswalks may be hazard to dementia sufferers.

Nevada Assembly rejects transphobic "bathroom" bill: "The measure would require students to use bathrooms and locker rooms that corresponded to their biological sex, as well as require schools to provide separate facilities for transgender and intersex students."

Ohio police officer may be held liable for injuries suffered by a gay man he left handcuffed in the road. "I heard the officer running into the road screaming, and I see the officer being pushed by the car," Starcher said afterward. "And then, all of a sudden, the car stopped and the officer flies across the road, and when the car backs up, there's Jimmy laying in the road."