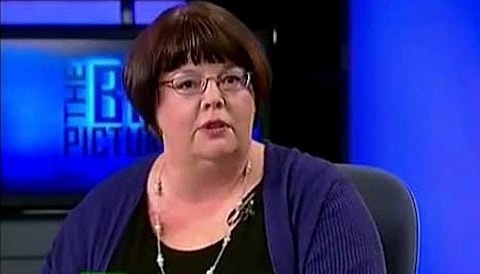 Maggie Gallagher put up her own personal Drudge siren on James Dobson's radio show today, Right Wing Watch reports:
Declaring that the push for marriage equality is nothing more than "an attempt to impose a new morality on all of America," Gallagher warned Dobson's audience to get ready to live as pariahs in a society in which people of faith and marginalized and persecuted.
"Christianity in this country is going to enter a new phase where we are a hated minority group," she declared, "and I think we had better be psychologically and spiritually prepared for that and be prepared to rebuild from the ruins of the collapse of civilization that we're witnessing. At least one civilization is over with and what the next phase of American civilization will be is yet to be determined"
Listen, AFTER THE JUMP…
What we are actually witnessing is the second mass extinction of the dinosaurs.