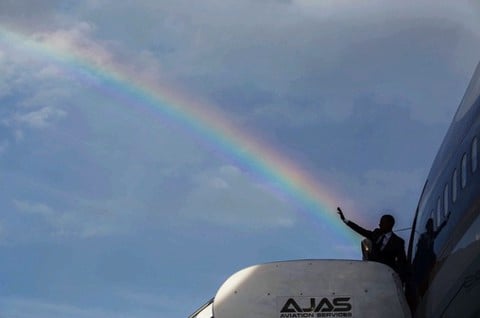 White House photographer captured this image from President Obama's recent trip to Jamaica.
During his trip Obama held a town hall with youth leaders and made a point to invite and recognize LGBT advocates, HRC reports:
As part of the trip, the President participated in a town hall meeting with "young leaders." During his opening remarks, he acknowledged Angeline Jackson, the executive director of Quality of Citizenship Jamaica, the only organization in Jamaica dedicated to the needs of lesbian and bisexual women, for her bravery and advocacy. Dane Lewis, the executive director of J-FLAG, a Jamaican LGBT organization, attended the town hall.
"To hear Angeline being acknowledged and celebrated by the President was awesome to behold. It showed inclusion," Lewis said in response to the meeting. "The US Human Rights agenda was made even clearer by that bold move to single out persons who had come through 'hard times' and persevered in-spite of their social background, gender, race or sexual orientation."
Watch the President's remarks, AFTER THE JUMP…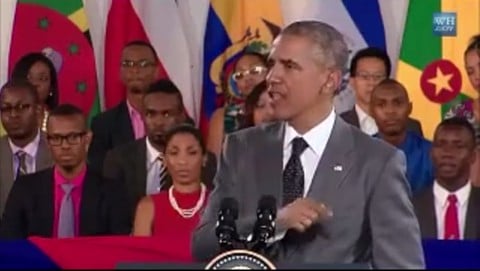 President Obama's LGBT comments at Youth Leaders town hall from Matthew on Vimeo.