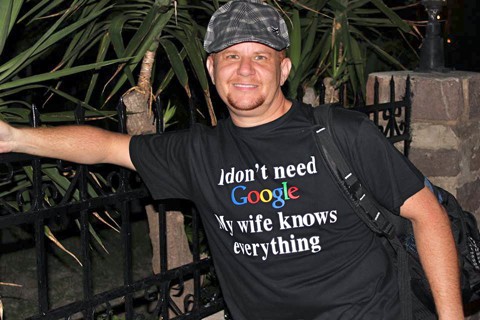 A transgender man has settled his 15-month-old discrimination claim against AT&T Inc., despite what his attorney calls "broken" LGBT protections in San Antonio.  
In January 2014, Mathew Hileman (above) filed the first complaint under the city's nondiscrimination ordinance, which was approved amid controversy in 2013. Hileman alleged he was fired by Resource Global Professionals, an IT consulting firm and AT&T contractor, based on his gender identity. 
When Hileman overheard two co-workers threatening violence against trans people if they were found in the bathroom, he reported it, only to later find a "no fags" sign on his chair. When Hileman told supervisors he feared for his safety, they said he was being reassigned but actually terminated him. 
Hileman's complaint immediately revealed problems with the newly passed ordinance. The City Council never established a process for implementing the law, and it doesn't cover employment citywide. The complaint was filed against AT&T based on the fact that the company is a city contractor. 
AT&T, a strong corporate LGBT ally, fought Hileman's complaint bitterly. But Hileman's attorney, Justin Nichols, announced this week the claim was finally settled. Terms of the agreement were not disclosed. In addition to the city, Hileman filed a complaint against AT&T with the Equal Employment Opportunity Commission. 
Out In SA reports: 
Nichols told Out In SA that the settlement with AT&T owed nothing to the nondiscrimination ordinance which he said offered no remedy to claimants that they didn't already have before it was was approved by the City Council.

"The NDO is broken and does not offer any protection for contract employees," Nichols said. He added that Mayor Ivy Taylor's office showed no interest in helping Hileman work through his claim.

"I don't mean to diminish the efforts of those who passed the NDO," says Nichols. "It was a valiant and important effort. What I want to convey is the NDO needs fixing, and under the current mayoral administration, there is no effort to improve and implement the NDO, rendering it wholly ineffective."
If the NDO still isn't being implemented properly, it wouldn't be terribly surprising given that interim Mayor Ivy Taylor voted against the law and recently called it a "a political stunt."
Taylor, who was appointed to serve the remainder of Julian Castro's term after he was named HUD secretary, faces two formidable LGBT-friendly candidates in the May election, former state Sen. Leticia Van de Putte and former Rep. Mike Villarreal, both Latino Democrats.
Hopefully, the winner will make it a priority to fix the ordinance, assuming that the state Legislature doesn't gut it before then.