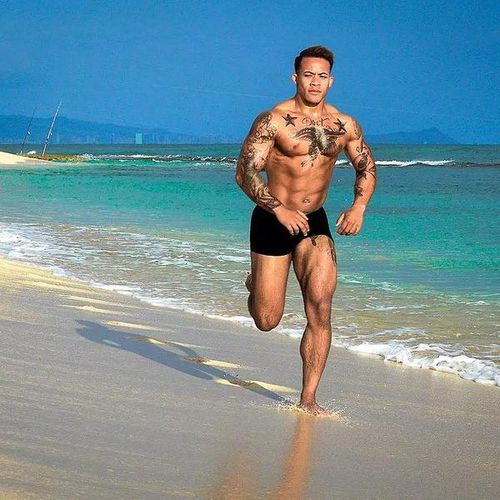 Four years ago Sergeant Shane Ortega began his transition while serving in the U.S. Army. Before enlisting Ortega had served two tours with the United States Marine Corps, but upon joining the army he decided that it was time for him to start living his life honestly as an openly transgender man. Ortega underwent hormone therapy with the medical guidance of his own doctor and a military physician while enlisted and was able to maintain all of his professional duties.
In 2011 Ortega began living full time as a man and took all of the necessary steps to align his governmental documentation with his fully-realized identity. To the outside world Ortega had gradually become a fully capable and respected male member of the service. By the Army's standards, however, Ortega's gender identity presented a unique challenge.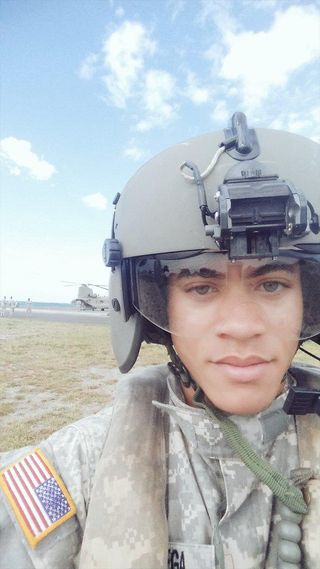 The Army's current views on transgender-identified people are complicated. Like all American military services, the Army still has provisions on the books that automatically label openly trans people from enlisting.
It typically assumes that all trans-people suffer from gender dysphoria, a form of mental anxiety associated with being profoundly at odds with one's biological gender. Gender dysphoria is considered an adequate reason for dismissing officers, but Ortega has been repeatedly deemed not to suffer from the disorder by Army doctors.
Ortega's been able to continue his service, but the Army's views on his gender have led to a number of odd and ultimately discriminatory decisions about just how he can service. Technically speaking the Army consider Ortega to be a woman despite his assertions to the contrary. Following a routine physical it was determined that the amount of testosterone in Ortega's bloodstream was abnormally high–a result of his hormone treatment. He was subsequently barred from his duties as a helicopter crew chief.
Rather than remain stuck in procedural limbo Ortega has taken the proactive route and is now agitating for the Department of Defense to make make its decision about his ability to serve clear. In recent months he has become more open about his fight for recognition within the military in hopes of demonstrating that trans people can be just as able and committed to the service as their cis counterparts.
"One thing my father always said was, 'Be the change you want to see in the world,' " said Ortega said in an interview with the Washington Post. "I definitely wanted to be that change."
In February Pentagon spokesmen Nate Christensen said that the Department of Defense's medical requirements were under review and that potential revisions to its rules could determine the professional futures of other trans service members like Ortega. The exact timeframe for when the Pentagon's review will be complete is unclear, and there's been no word as to whether the review will even look into the DOD's treatment of its trans population.
In the meantime Ortega, the military's first and only officer to serve while openly trans, is stuck in a sort of no man's land. As promising as his continued service is for where the American military is headed policy-wise, there's no clear end in sight to when, if ever, he can be certain of his future with the Army.
"As I fight for my country in foreign lands, all I want it is to be able to serve openly while keeping the job that I love," Ortega explained in a public statement. "I will continue to fight this fight for the 700,000 transgender veterans that have gone before me who were forced to choose between serving their country and being true to who they are."