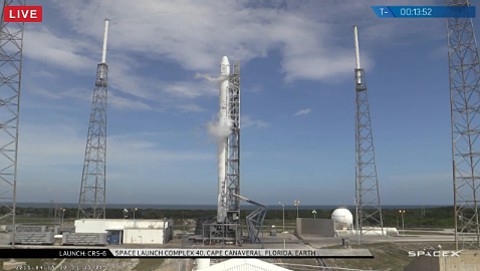 SpaceX is set to launch its Falcon 9 rocket at 4:30 pm ET. The company will soon after launch try to land the first stage of the rocket on a remote drone ship. The rocket is carrying the robotic Dragon capsule containing two tons of equipment headed for the ISS.
Watch, AFTER THE JUMP…
UPDATE: The launch has been scrubbed for today due to thunderstorms. The launch is now targeted for April 14.