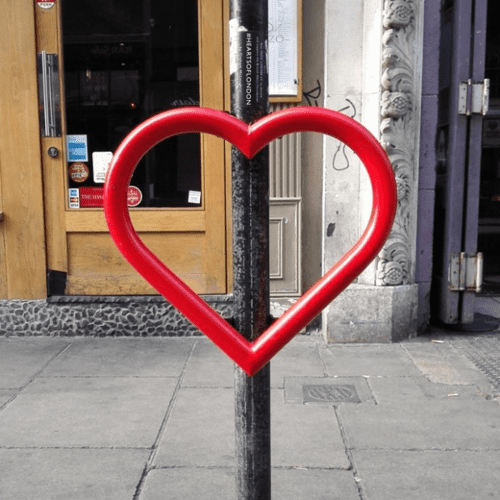 Soho is the traditionally touristic spot of central London. There are more than a few hotels in the area, the nightlife is pretty legendary and it's also convenient to many of London's most popular tourist attractions. A bonus: it's also the historic "gayborhood" of London where many gay bars are located (mostly along Old Compton Street). But, to be honest, I think a lot of London's modern gay life has moved further out (to the east and to the south), but Soho is still Soho and will likely always be a safe, gay place in London. But it's also not just all gay nightlife. Soho is a rapidly changing part of London with a lot of exciting and interesting things worth doing.
1. The Photographer's Gallery
I've been to London countless times and done a fair bit of shopping on Oxford Street (looking at you Topman), but I'd never made it inside The Photographer's Gallery before (16-18 Ramillies Street, London W1F 7LW). The gallery space was impressive and though the exhibition I saw (see below) wasn't my favorite, I still managed to spend over an hour at the free museum.
2. Flat Planet Restaurant & Café
I first found this café, Flat Planet (39 Great Marlborough Street Soho, London W1F 7JG) recommended on a list of London cafés with wifi, but when we first visited, I was happily surprised that they offered a pretty amazing menu of flatbread pizzas. Even more amazing was to find that many were in the Middle Eastern style, with my favorite spice/flavor: za'atar. Downstairs was a more laid-back environment with many people on their laptops typing away, but there was also a piano against a large mirror—an attractive workspace.
3. Eating London – Twilight Soho Food Tour
Think of Soho, and you'll likely think of the most buzzing, fast-paced, vibrant night spot in London. Soho has reincarnated itself dozens of times… and today it's where you'll meet with some of the most exciting international foodie finds in London. This evening food tour from Eating London Tours ( ) takes you away from the tourist traps to the cafes, restaurants and shops that are truly shaping the city's culinary reputation. Explore Soho's best-kept secrets and you'll discover British cuisine is much more than you might expect. The area's international influences are so diverse that you'll try everything from Basque pintxos to Italian polenta on this tour.
4. Gosh! Comics
A comics fan? Gosh! (1 Berwick Street, W1F 0DR) has been the place to go to for over 25 years. From graphic novels to vintage children's books, manga and contemporary graphic fiction, it's all there! They also hold regular events including everything from comic workshops to signings & launch parties.
5. Prince Charles Cinema
As one of the cheapest cinemas in town, the Prince Charles (7 Leicester Place, WC2H 7BY) is great for budget-minded visitors. But the secret highlights are the Sing-A-Long events, where you get to pretend for a couple of hours you're in the Sound of Music or Grease. Bring your costumes!
Adam Groffman is a travel blogger and writer based in Berlin, Germany. In 2010 Adam quit his job as a graphic designer in Boston and traveled around the world for a year. Since 2012, Adam has been living in Berlin and blogging about his travel adventures at Travels of Adam. Follow him on Twitter @travelsofadam for more gay travel stories & live updates from the road.