An Alabama House committee today rejected a bill that would have extended state-wide non-discrimination protections on the basis of sexual orientation or identity. 
The Montgomery Advertiser reports: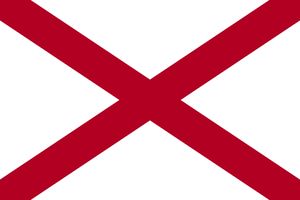 The legislation, sponsored by Rep. Christopher England, D-Tuscaloosa, would have added the classes to state protections against discrimination in employment, housing, accommodations, financial transactions and voting.
"I believe in order to protect those classifications, they need to be enumerated," England told the House Judiciary Committee Wednesday afternoon. "There is some case history that if it's not enumerated, it's not protected."
The committee voted to carry it over, killing it for the remainder of the session. Rep. David Faulkner, R-Mountain Brook, who moved to have it carried over, said he "did not want anyone discriminated against," but said that he had concerns about how the legislation would interact with existing statutes in Alabama.
Republican legislators in the state senate have also introduced bills that could provide protections to LGBT individuals, though out state Rep. Patricia Todd has criticized them for being too vague:
Senate President Pro Tem Del Marsh, R-Anniston and Rep. Mike Ball, R-Huntsville, have both introduced pieces of legislation that would ban discrimination against LGBT state workers. Ball's bill – which bans discrimination based on a "trait or characteristic, immutable or otherwise" unrelated to work performance – was approved by the House Judiciary Committee Tuesday. Unlike those bills, England's legislation would have covered the private sector as well.
All the bills were introduced late in the session and face long odds of passage. Todd said she "appreciated the sentiment" of Ball's bill, but said it would be problematic.
"It is so broad I can imagine courts having no way to rule whether anything was discrimination or not," she said. "What if you don't shower often and you come to work? You can't be fired for that?