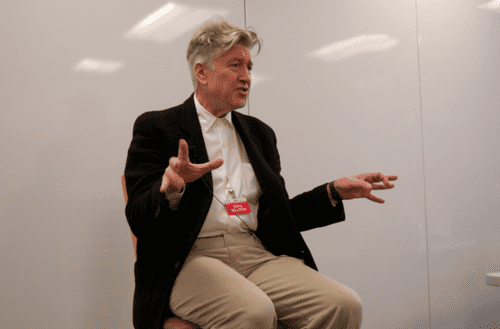 Good news, everyone. Our next visit to Twin Peaks will, in fact, be directed by David Lynch. Lynch took to Twitter last week to announce that he would be helming the show's return, putting to rest the rumors that Showtime had cancelled its plans to distribute it. 
Dear Twitter Friends, the rumors are not what they seem ….. It is !!! Happening again. #TwinPeaks returns on @SHO_Network

— David Lynch (@DAVID_LYNCH) May 16, 2015
Earlier this year Lynch announced that he planned on walking away from the project following a fallout with distributor Showtime over money. At the time Lynch, explained that the scripts for the new series were already completed and that the show's production would have continued on without his involvement. Soon after Lynch's announcement all of the returning cast members of the show's original run banded together to create a video urging the director to stay on. According to Lynch, Showtime moved to expand its initial order up from the nine episodes.
"This damn fine cup of coffee from Mark and David tastes more delicious than ever," Showtime president David Nevins exclaimed. "Totally worth the extra brewing time and the cup is even bigger than we expected. David will direct the whole thing which will total more than the originally announced nine hours. Preproduction starts now!!"