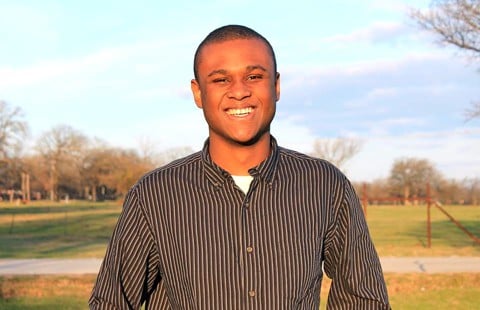 Isaiah Smith was 16 when an episode of "What Would You Do?" inspired him to petition the City Council in small, conservative Keller, Texas, to add LGBT protections. He would go on to speak repeatedly at council meetings, including calling on the mayor to sign a pledge in support of marriage equality. 
A year later, Smith was suspended from Birdville High School for carrying a Bible from which he'd ripped out pages containing anti-gay passages. Smith, a Christian, said his decision to carry the Bible was a silent protest against bullying, after other students told him being gay is a sin and he was going to hell. 
After the American Humanist Association sent a complaint to the school district alleging it had violated Smith's First Amendment rights, the suspension was overturned, and he was allowed to continue carrying the Bible. Which brings us to this week, when the AHA filed a lawsuit on Smith's behalf against the district and its board over its practice of promoting Christian prayers. Fort Worth Weekly reports: 
According to the lawsuit, filed on behalf of a former student, Isaiah Smith, the school board has had a longstanding policy of choosing students to offer Christian prayers at the beginning of public school board meetings. Smith claims that the prayers made him feel unwelcome at the public meetings and that the school board endorsed Christianity. Students and teachers also regularly attend the meetings. …

The lawsuit asserts that the Birdville District is a repeat offender of the separation of church and state, including school sponsorship of religious baccalaureate ceremonies, school overnight trips to churches, and inclusion of Christian iconography in classrooms. In addition, Smith was wrongfully suspended from his high school for carrying a ripped Bible as an act of peaceful protest against students who bullied him because of his sexual orientation. The legal center successfully convinced the school district to expunge his record, but it so far refused to cease prayers in school board meetings.
In addition to enduring bullying at school, Smith was kicked out of his home by an unaccepting parent, according to his Facebook page. Last year, he launched a petition calling on the US to cut off all aid to Uganda over the country's anti-homosexuality law. And earlier this month, Smith received the AHA's Humanist Pioneer Award.