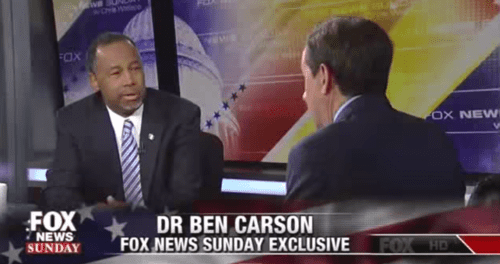 Last week we reported how retired neurosurgeon Ben Carson, when asked about the Supreme Court's upcoming ruling on same-sex marriage, casually explained why the President of the United States would not be obligated to follow the high court's mandate. 
""First of all, we have to understand how the Constitution works," said Carson before revealing how very little he actually understands about the roles and responsibilities of government. 
In a lighting round segment on Fox News Sunday, host Chris Wallace brought up Carson's SCOTUS claim, as well as other "inflammatory" comments he's made in the past. 
Watch, AFTER THE JUMP…