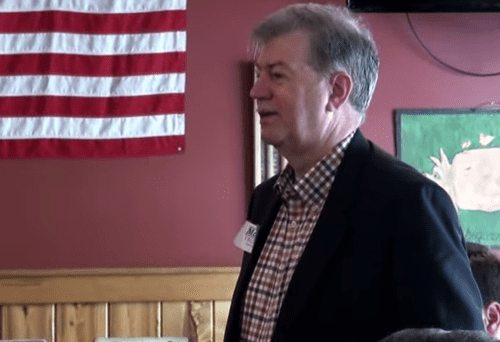 It would appear as if Georgia's GOP is having something of an identity crisis. SB 129, yet another "religious freedom" bill that would condone discrimination against LGBT people, failed to fully make its way through the state's legislature earlier this year. Following last weekend's statewide GOP convention, however, Georgia's Republican legislators seem to have rallied around a "new" vision for future versions of the bill sporting more or less the same language. 
While the Right's continued pursuit of institutional discrimination masquerading as religious freedom is troubling, the recent election of a gay man to Georgia's Republican leadership is raising even more eyebrows.
Mansel McCord has been chosen as Georgia's first openly gay GOP state treasurer and, in an interesting twist, he was nominated by Josh McKoon, the Republican state senator who authored SB 129. 
"You need a man of unimpeachable integrity. You need someone who understands the complexity of campaign finance law," McKoon said of McCord. "And you need someone who has been dedicated to the conservative movement for decades."
It's unclear whether or not Georgia's Republican congress was aware of McCord's sexuality before voting him into his new seat. As the Georgia Voice points out it's possible that people mistook Debbie McCord, another Republican politician on the ballot, for his wife, further confusing matters.