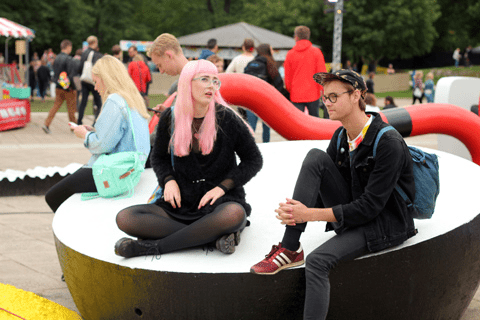 The capital of cool in Scandinavia, Stockholm with its long summer nights and stylish shops makes for a great European city destination. One of the world's most gay-friendly cities and with a reputation for "cool," there's much more to Stockholm than meets the eye. From some of the world's best fashion to trendy restaurants and stores with underground barbershops, Stockholm isn't just a place to see—it's a place to be.
I visited Stockholm at the end of last summer for the annual Popaganda music festival (to see Yelle, Lily Allen and last summer's Swedish duo pop hit: Icona Pop). While I assumed the festival would be cool and hip with plenty of Swedish hipsters, I didn't realize the rest of Stockholm would be so cool.
There's an incredible mix of art, culture & design, world-class shopping & style, plus (perhaps obviously?) beautiful outdoors and adventure activities all easily accessed on the outskirts of the city. Stockholm really has it all. It's a big city, spread out over 14 islands in the archipelago, but it never really feels like you're moving far between neighborhoods.
Before visiting, it's good to know that Stockholm really embraces trends. Stockholm seems to get all the latest trends while the news is still hot in Brooklyn. All types of trends. Food, fashion—even music! This is a city of trendsetters (have you ever heard Swedish pop music before?!) which means it's a city you could easily spend more than just a weekend.
To help other tourists get a taste of all Stockholm has to offer, I've compiled all the coolest and trendiest places I found from one-week trip into a Stockholm City Guide for Hipsters. Below, though, are the top highlights on the city's most unique restaurants, nightlife and shops.
Where to Eat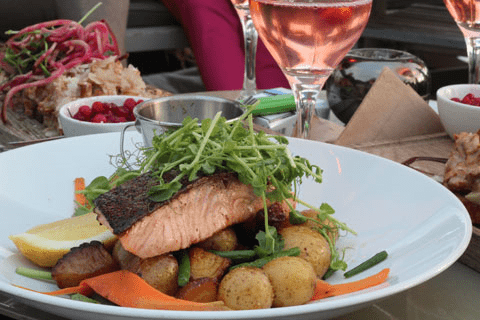 Meatballs for the People — This super-cool restaurant and small bar sells meatballs. Swedish meatballs. Get here early in the day before they sell out, though you can also buy pre-packaged meatballs for takeaway. The restaurant prides itself on organic meats (everything from turkey to reindeer).

Urban Deli — Clearly Södermalm's most hipster restaurant, the restaurant has a sidewalk café in addition to a trendy bar on the inside. There's a small grocery store, as well, where you can pick up various gourmet foods and take-aways.

Louie Louie — A cosy café in the SoFo neighborhood of Södermalm with a nice bakery and plenty of vegetarian options for breakfast, lunch or brunch. Expect to see lots of hipsters.
Where to Shop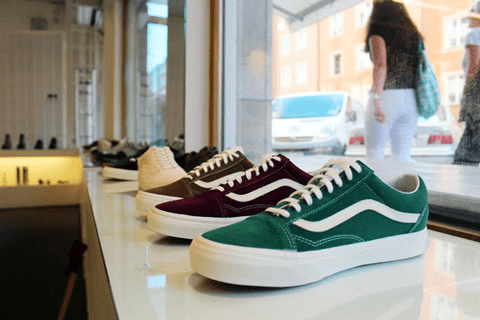 Grandpa — This Södermalm institution sells everything from vintage posters and furniture to fashion finds from local Swedish brands such as Uniforms for the Dedicated. From wandering around their store, though, you can clearly tell it's not about the brands, it's about the specific products — all meticulously selected and curated because they're the best of the best.

Beyond Retro — Straight out of London's Shoreditch neighborhood, this vintage fashion chain is one of my favorites. With locations across the UK and Sweden, it doesn't matter where you are—you'll find something stylish here, and often at prices more affordable than other vintage shops.

Herr Judit — Small boutique fashion & lifestyle shop with a cool collection of carefully curated vintage clothes for men. Check out the shelves and display cases by the cash register for small knick-knacks and other fashion accessories.
Where to Party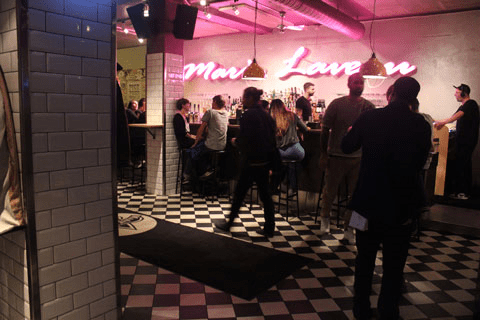 Berns Hotel — One of Stockholm's most popular boutique hotels, it's also the site of some of the city's best nightlife. Check their website for a regular calendar of events including fashion shows, live music, special events and DJs.

Trädgården — Open in the summertime, this mash-up of buildings and outdoor public places is located at the southern end of the Södermalm island. Under a bridge. Here's where you'll find some of the best DJs alongside an art gallery, sport spaces and crowds of Stockholm hipsters. The party never really stops here: it's open during the daytime as well with special events, festivals and markets.

Mälarpaviljongen — An excellent restaurant and bar located on three floating docks off the island of Kungsholmen. The international staff is friendly and the owners also support charity work at home and abroad, specifically for LGBT individuals. On warm summer days, there's no where better to be. The food from the kitchen is excellent (and includes many Swedish specialties), but really it's the picturesque and friendly environment which you'll remember long after visiting. Oh, and the rosé wine—so good!
> Get the complete "Hipster City Guide" over on the Travels of Adam blog with tips on Stockholm's coolest neighborhoods, restaurants, fashion, museums, bars and hotels.
For up-to-date information about gay travel to Stockholm, the city's official tourism board actually keeps a useful Facebook page and website full of information. Visit it at gaylesbian.visitstockholm.com. While you're in town, be on the lookout for the free magazine QX which also produces an extremely helpful gay map of the city.
Adam Groffman is a travel blogger and writer based in Berlin, Germany. In 2010 Adam quit his job as a graphic designer in Boston and traveled around the world for a year. Since 2012, Adam has been living in Berlin and blogging about his travel adventures at Travels of Adam. Follow him on Twitter @travelsofadam for more gay travel stories & live updates from the road.