Singer and gay icon Cyndi Lauper fielded questions regarding youth homelessness during a Senate subcommittee meeting on Capitol Hill on Wednesday reports The New York Times. Lauper discussed efforts to alleviate homelessness among LGBT youth, which make up 40 percent of all homeless children according to the True Colors Fund, by addressing contributing factors that lead to LGBT homelessness such as discriminatory shelters that turn away youth based on their sexual orientation or gender identity.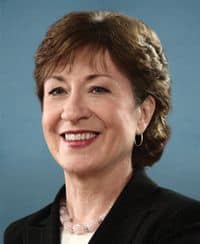 Senator Susan Collins (R-Maine) posed a potential, partial solution by re-introducing nondiscrimination policies that shelters who receive federal aid must adhere to. One such nondiscrimination policy was included with a bill to reauthorize the Runaway and Homeless Youth Act that expired back in 2013; the bill fell four votes short of the 60-vote threshold for passage.
Lauper, who co-founded the True Colors Fund to address youth homelessness after experiencing homelessness herself, confronted Collins on when the senator would attempt another pass at the measure. Collins was unable to confirm when another attempt would occur, but Lauper pressed for another solution asking, "Then what should we do?"
Watch Lauper discuss LGBT youth homelessness with the Senate subcommittee, AFTER THE JUMP…