A "religious freedom" bill opposed by both gay rights supporters and Democratic-Farm-Labor Party members has been introduced in the Montana State Senate, the Grand Forks Herald reports: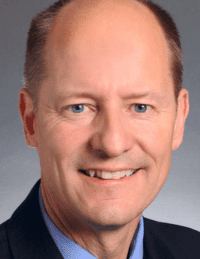 State Sen. Paul Gazelka, R-Nisswa, said business owners with strong opposition to same-sex marriage shouldn't be forced to cater to those ceremonies.
"I was one of the legislators who opposed gay marriage, but even then I said that gays and lesbians should be able to live as they choose," Gazelka said. "I'm simply asking that Christians and people of faith be allowed to live as they choose without … threat of punishment."
Gazelka's bill would provide a "sincerely held religious belief" carve out in the state's law prohibiting discrimination against sexual orientation, meaning religious organizations and small businesses involved in the wedding industry would be free to refuse service to same-sex couples. 
Gazelka said he attempted to "build consensus" on the bill with DFL lawmakers and gay-rights groups but LGBT rights organization OutFront Minnesota has come out against the bill and so far only Republicans have signed on as co-sponsors. 
With the 2015 legislative session closing soon, lawmakers will have to wait until next year to take action on the proposal.