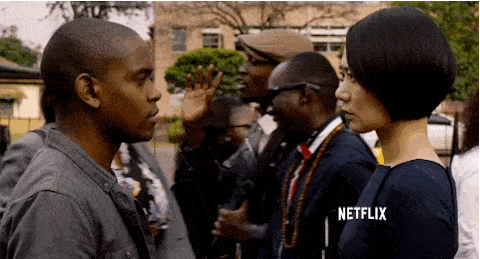 The first trailer for Sens8, the new Netflix original sci-fi series created by the Wachowskis has dropped, and it looks phenomenal. Sense8 tells the story of eight strangers from across the world who inexplicably develop a telepathic bond with one another. Their gestalt mind not only allows them to share thought and memories, but it also challenges them to question what it means to be an individual.
"It's a global story told on a planetary scale about human transcendence and what it ultimately means to be human in a contemporary society," Sens8 co-creator Joe Straczynski explained to Buzzfeed.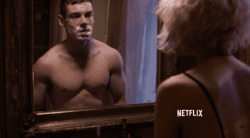 Sens8's cast is as diverse as its settings, connecting the lives of a handful of different men and women in ways that digs into how we traditionally think of our identities. Imagine if you, a gay man, suddenly began to experience the thoughts and memories of a straight, black transwoman you'd never met before. Everything you know about yourself begins to suffuse with a foreign identity and soon enough, you're not quite sure who you are anymore. That's the kind of experience Sens8's characters find themselves faced with, Straczynski explains.
"It starts off with sensory input, then gradually, it becomes more and more literal where you're in a room by yourself, but there's somebody else there and you're in San Francisco, but that character is in Seoul," he elaborated. "You see each other in the same room no one else can see, but you can see them and you have a conversation and that person knows parts of you and knows things about you."
In 1999 Lana and Andy Wachowski changed the way that we think about science fiction films with the Matrix. Ever since the duo first introduced us to cinematic bullet time and the magic of wire fighting, they've worked hard to recapture filmgoers' wonder with a series of subsequent films that have landed rather flat.
Depending on who you ask, time was one of the things that stood in the way of the Wachowski's Speed Racer, Cloud Atlas, and Jupiter Ascending. Working within the confines of a film studio's direction, many Wachowski fans insist, ultimately led to their post-Matrix films not living up to all the hype. Perhaps with twelve hour-long episodes to tell their next epic tale, the Wachowskis can strike gold once again.
Check out the first trailer for Sense8 AFTER THE JUMP…