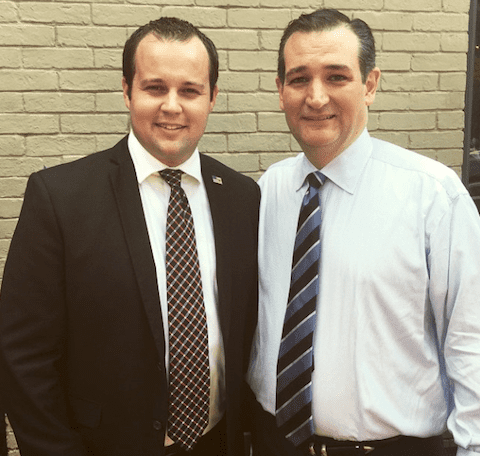 Prominent anti-gay reality TV star Michelle Duggar may soon find herself embroiled in a family scandal after reports surfaced that her son Josh Duggar, an anti-gay activist in his own right, was investigated for child sexual abuse several years ago reports NewNowNext.com. Surprisingly, the allegations of sexual abuse come from none other than Duggar patriarch Jim Bob himself who claims he saw his son, 17 at the time, leaving a young girl's bedroom in 2005 and learned that "something inappropriate happened." 
A source that spoke with InTouch claimed that a police report confirmed Jim Bob brought his son into the Arkansas State Police Station and spoke with a state trooper saying his son was involved in inappropriate contact with a minor. However, the state trooper didn't follow up on Jim Bob's statement; the trooper himself was later convicted on child pornography charges and is currently serving 56 years in prison.
The Arkansas State Police finally brought the case to the Crimes Against Children Division and Springdale Police Department three years after the alleged incident however, the statute of limitations ran out on the case, preventing Duggar from being further investigated.
Ironically Josh, now 27, is the executive director of FRCAction, the lobbying component of the fiercely anti-gay Family Research Council that routinely accuses LGBT people of child molestation.
(Photo via Instagram)