Ireland Marriage Equality Referendum Round-up, May 20th 2015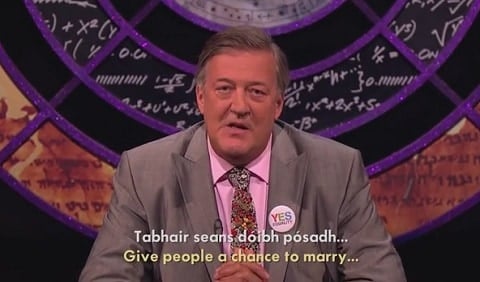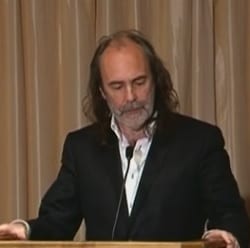 With two days to go – and a moratorium kicking in tomorrow – the anti-gay rhetoric from the "No" side is ramping up another gear and with that the friendly face of 'concern for children' is slipping to reveal the truth – while many people choosing to vote No are possibly not homophobic, those actively campaigning against equality clearly are.
Earlier this week, journalist, former Irish Times columnist, anti-gay activist and one of the biggest mistakes in Sinead O'Connor's life, John Waters got close to how he really feels at a Mothers and Fathers Matter speech in County Kerry.
Waters was one of those who took offense to being labeled a homophobe by Rory O'Neill and subsequently sued state broadcaster RTE, winning an out-of-court settlement. Therefore, please note that whatever comes next, John Waters is without any doubt not homophobic. In a non-judgmental, loving, Christian way he just thinks that if the referendum is passed it could mean that sex between two men or two women will be seen as "just as natural as the sexuality of a heterosexual couple."
As ever with Iona Institute / Iona front videos, comments are disabled because they don't like to be either bullied or silenced.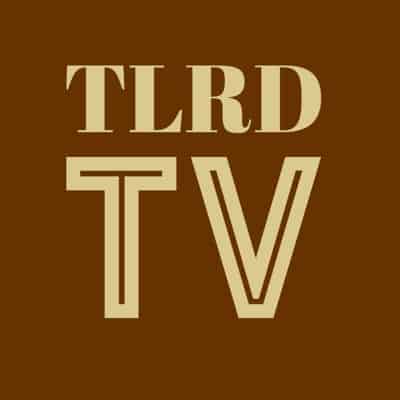 ***
Stephen Fry meanwhile is not so surprisingly calling for a Yes vote.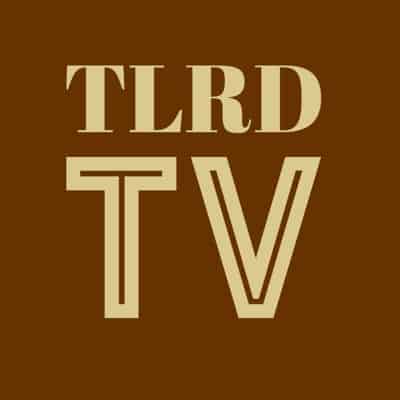 Read more on the battle for equality in Ireland, AFTER THE JUMP...
Irish Times columnist and activist Una Mulally has rightly pissed off the No voters who really are homophobic.  
In a move that even staunch opponents to the referendum have decried as sick, Mulally – who was diagnosed with cancer two months ago – received a letter saying her diagnosis is "the will of God" and that she is "not very pretty" – but is thankful that she is at least not black.
More hate mail from No voters today. My cancer is the will of God for campaigning for equality, apparently. pic.twitter.com/yFseggqBUq

— Una Mullally (@UnaMullally) May 19, 2015
***
All Irish homosexuals, but especially Panti Bliss, Graham Norton and Leo Varadkar are going to hell.
According 2 my email I'm going to hell but in great company! @BrendanCourtney, @shirleybar @campaignforleo @grahnort pic.twitter.com/W9TUdscUTc

— Panti Bliss (@PantiBliss) May 18, 2015
***
Former Irish President Mary McAleese has spoken of her "hopes and fears" for her son, Justin, who is gay.
Speaking at an event hosted by BeLonG To, McAleese said:
"We who are parents, brothers and sisters, colleagues and friends of Ireland's gay citizens know how they have suffered because of second-class citizenship.

"This referendum is about them and them alone. The only children affected by this referendum will be Ireland's gay children. It is their future which is at stake. It is in our hands."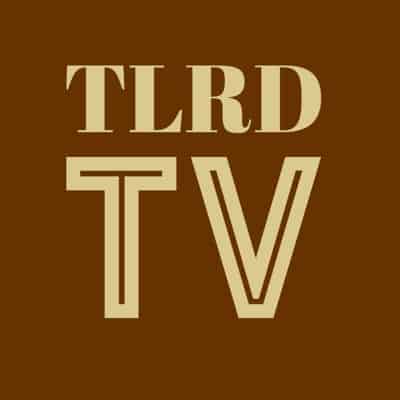 ***
#BeMyYes is a campaign to give voice to those Irish abroad who cannot vote in the SSM referendum.
In this video, Jack and Stefaan share their story.
From Galway, they now live in London and represent the real impact this referendum will have on Irish people's lives. They've booked a venue in Galway for their wedding next year but will find out on Friday May if they will be able to live their lives fully and happily in their home country.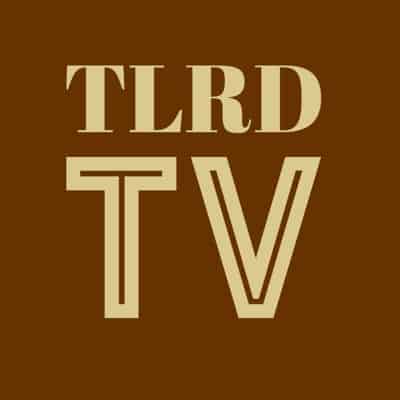 ***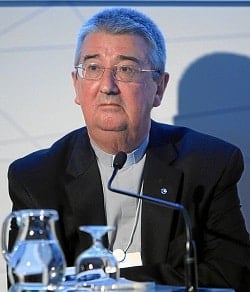 Diarmuid Martin, the Archbishop of Dublin, has entered the fray, saying although he has "no wish to stuff my religious views down other people's throats…I also have a right to express my views in the reasoned language of social ethics."
Writing in the Irish Times, Martin goes on to say:
"In airing my views in public debate, I do not expect to be listened to on the basis of dogmatic utterance, but on the reasonableness of my argument.

"I write then primarily as a citizen of Ireland. I have no affiliation with any group of No campaigners. Some such groups will quote me, but I know how short-lived such affirmation can be. I have said that I intend to vote No, yet there are those of the ecclesiastical right-wing who accuse me of being in favour of a Yes vote, since I do not engage in direct condemnation of gay and lesbian men and women.

"My position is that of Pope Francis, who, in the debates around same-sex marriage in Argentina, made it very clear that he was against legalising same-sex marriage, yet he was consistent in telling people not to make judgments on any individual. I know the manner with which the Irish Church treated gay and lesbian people in the past – and in some cases still today – and that fact cannot be overlooked."
Martin then gets a bit muddled, arguing that although childless marriages are still marriages, "you cannot talk of family without talking about children…marriage cannot…be detached from the family."
***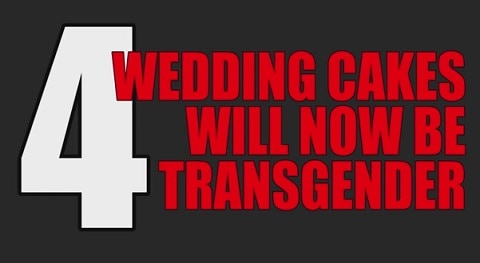 A pretty decent piss-take of those scare-mongering Iona Institute videos: the seven inevitable consequences of same-sex marriage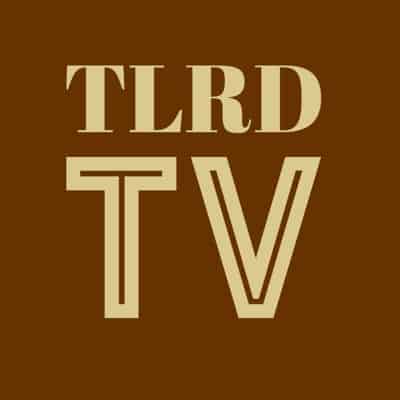 ***
George Takei for marriage equality, via Broadsheet:
"I'm an Irish expat who grew up in Dublin and have lived in New York for the past five years. Being away from home, I really wanted to find a way to help with the YES campaign in Ireland.

Tonight the perfect opportunity arose while I was working with George Takei on a film shoot in Time Square. He and his husband Brad mentioned that they have been following the gay marriage referendum in Ireland closely and were looking for a way to show their support. Fortunately, I happened to have two Yes Equality signs with me…"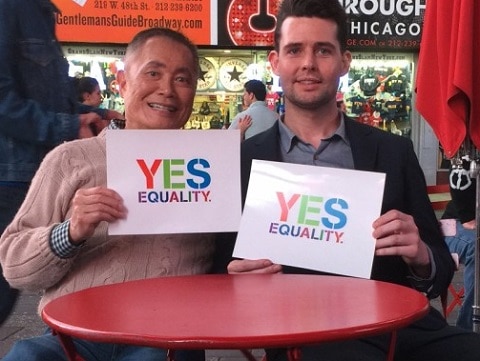 ***
Finally for today, can anyone explain what this actually means?